Youngsters at an Aberdeen school have gained an insight into what life was like during the World War II air raids after being evacuated from the city to the country.
Primary Seven pupils from Albyn School were taken to Inverurie yesterday to give them an experience of what their counterparts went through 75 years ago.
Staff and pupils were dressed in a 1940s style, complete with suitcases, gas mask boxes and identification labels.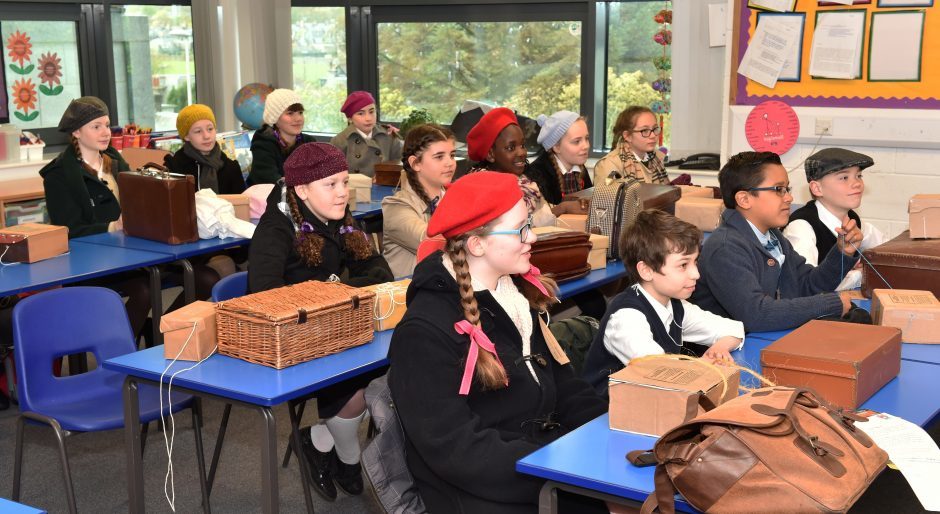 They walked from the school to Aberdeen train station and boarded the train to Inverurie.
Once they had arrived in the Garioch town, a billeting officer accompanied them to St Andrew's Church Hall, where they met host families – who were played by pupils from Strathburn Primary School – before being welcomed to the parish by a minister.
During the day, pupils took part in a series of activities relating to the Home Front during World War II.
This included playing games such as marbles and cards. And they listened to Prime Minister Neville Chamberlain's Declaration of War on the wireless.
They also visited a war memorial and sang war songs to boost morale.
Dr Ian Long, Headmaster at Albyn School, believes the exercise was a valuable one for the pupils who participated.
He said: "This is a priceless experience for all pupils and staff involved.
"It gives the pupils a real sense of what it was like to be evacuated during World War II and an understanding of what they have learned beyond the classroom."