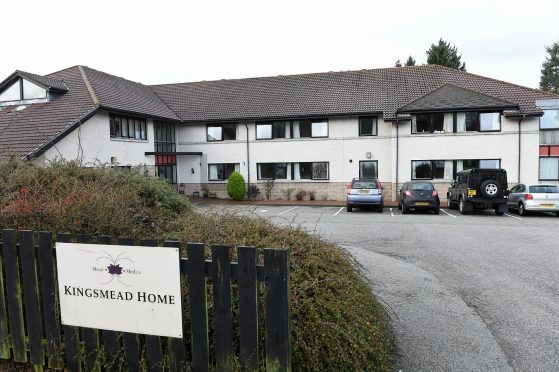 A council boss has admitted emergency planning responses were seriously tested after staff were drafted in to address concerns at a crisis-hit Aberdeen care home.
A new team of nurses, carers and managers was installed at Kingsmead Nursing Home in Kingswells after a highly-critical report by a standards watchdog.
Aberdeen Health and Social Care Partnership intervened after the Care Inspectorate emphasised some staff at the privately-run business did not treat people with "dignity and respect", and demanded major improvements.
Staff were sent into the home while talks continue with operators Mead Medica and the inspectorate about finding a long-term solution.
Angela Scott, chief executive of Aberdeen City Council, said: "Events at Kingsmead are another example of what we and our partners are capable of when called upon to respond to a crisis.
"In such situations, once a routine has been established, but before the "emergency" begins to fade in the memory, it is well worthwhile to put a spotlight on what we have we done to ensure we have a good outcome, in order to see if there is something to be captured which we can draw on for business as usual.
"Our emergency planning responses have certainly been tested over the last six months or so, and it remains important that we continue to be ready to respond in such circumstances. The people we serve depend on us to do no less.
"I visited the home on Friday and it was great to see the teams all working together and the residents all very settled.
"We also need to be aware of how we work day-to-day and find ways to ensure the spirit and the focus we summon for an emergency is captured and applied during a normal working week."
Mead Medica, who run the care home, would not comment on plans for the future of the home or the job status of staff who were removed in the takeover.