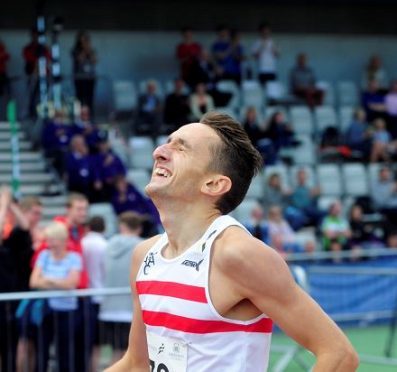 The next generation of sporting stars in the north-east could face a major hurdle in their development amid soaring facility fees.
Aberdeenshire Sports Council, the largest of its kind in Scotland, has warned that clubs across the region could be forced to close their doors if they are forced to pay more for facilities.
And prominent members of the sporting community have claimed the changes could have far-reaching consequences for the region's burgeoning athletes.
The sports council is a voluntary group that represents more than 300 community clubs which rely on local authority-owned sports halls to run events.
But as of April 1, these groups have faced price increases of up to 20% as Aberdeenshire Council looks to recoup its operating costs heading into 2020.
The prices are earmarked to continue rising for the next three years.
Last night, the council acknowledged the price increases were "unwelcome" but stressed "targeted discounts" were being offered to children and young people.
Last month it would have cost a community football team just £39.15 to rent a grass pitch at one of the council's sports centres.
But by 2019, members will have to pay £60 each time they want to train or play a game.
Last night, Aberdeen athlete Myles Edwards, a champion 1,500m runner, said it was vital that youngsters could access grass-roots facilities.
He said: "I think it's important to find out why the increase is happening – maybe the council has no choice and has do this to keep these places open.
"But, on the other hand, sport shouldn't be about money, having to pay more to use facilities like running tracks and pitches could force some groups to close.
"For young people coming up in sport they need this to help them nurture their talents."
Meanwhile, a director at Peterhead FC said the situation was "disappointing".
Nat Porter, who is also a youth coach with the League One side, said the increase could only be justified if facilities were being improved.
Mr Porter, who was the youngest ever player in the Highland League when he appear for Peterhead aged just 14 years and 173 days, added: "What we are missing is free access for kids at night, or even organised street football."
The sports council has said the rising fees will hit rural groups the hardest.
Alan Still, the chairman of the sports council, said: "At the end of the day, we are in partnership with the local authority and we have a good working relationship with them," he said.
"And we don't condemn a price increase, but the hike it has taken has taken a lot of people by surprise – ourselves included.
"We now feel it is up to the council's officers to go back and look at what's happening."
The council has said the changes will be phased in over several years and has stressed it will continue to work with clubs to support them in the long-term.
The authority's head of lifelong leisure and learning, John Harding, said: "We have had discussions with Aberdeenshire Sports Council around our new pricing structure and they have helped us with the consultation process to ensure all member clubs could give us their feedback.
"Our new prices offered targeted discounts to people and groups which need it the most, such as children and young people, and we have actually increased the discount we offer those on low incomes or in receipt of certain benefits to 60% off our standard prices.
"We recognise that price increases are unwelcome but they have to be seen in context – the council is currently only recovering 45% of what it costs to provide sports and physical activities in our facilities which is not sustainable."