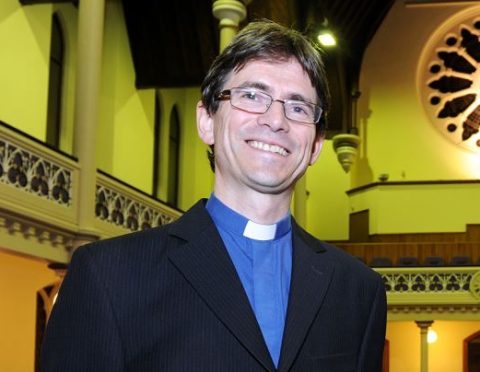 An Aberdeen minister has been given a royal appointment to serve as a personal chaplain to the Queen.
Rev George Cowie, of South Holburn Church, has joined Her Majesty's household as a chaplain-in-ordinary.
The prestigious role dates back to the 15th century and is today largely a ceremonial honour with chaplains taking part in formal state occasions and conducting services at significant national events.
Rev Cowie, who has been a parish minister for 26 years, said: "I felt surprised, humbled and honoured to be offered this appointment as a chaplain to the Queen in Scotland."
The 53-year-old grew up in Glasgow and was ordained and inducted to the charge of Auchtertool linked with Kirkcaldy: Linktown in 1991.
Rev Cowie, who is married to another minister, Marian, and has two children, has served parishes in Aberdeen since 1999.
He is a former joint clerk of the Presbytery of Aberdeen and was acting depute clerk for the General Assembly of the Church of Scotland in 2014 and 2015.
He is also currently the convener of the Church of Scotland's Legal Questions Committee.
There are 10 Chaplains to the Queen in Scotland, who hold office until the age of 70.
The Church of Scotland has two domestic royal chaplains, the ministers of Canongate Kirk in Edinburgh and Crathie Kirk near Balmoral Castle.
The chaplains, along with a physician, a surgeon, an apothecary, a sculptor, an astronomer, an historiographer and some others form part of Her Majesty's Household in Scotland.
They are all personally known to the Queen and are people in whom she has placed her trust.
Very Reverend Professor Iain Torrance, dean of the Chapel Royal in Scotland, said: "I am truly delighted that The Queen has appointed George Cowie to this trusted role.
"He was a Clerk to the Presbytery of Aberdeen when it was going through a difficult time.
"George's fairness, integrity and pastoral commitment shone through.
"He is respected throughout the Church and I am delighted to see him recognised and honoured by the Queen."
Rev Cowie will be officially installed at a special service in Aberdeen later in the year.