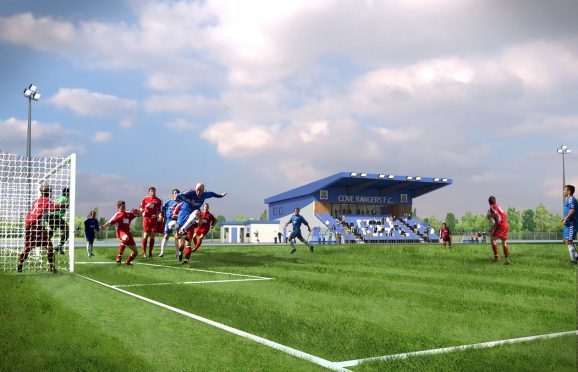 An historic Aberdeen football club is a step closer to moving into a new stadium after authorising contracts to allow the work to begin.
Cove Rangers supporters have had to travel to grounds as far away as Inverurie and Keith since moving out of their Allan Park home in 2015.
Allan Park was named after a local farmer, who gifted the club the land on which they built the ground in 1948.
Now, the Highland League organisation has confirmed it is about to sign a contract to begin the 26-week programme which will mean the new Calder Park stadium is due to be completed before Christmas.
The new 300-seat facility will have an all-weather 4G pitch, training and other facilities for the players, corporate hospitality and community uses.
Keith Moorhouse, chairman of Cove Rangers, said: "We had hoped to begin construction sooner, but we have been plagued by a series of delays outwith our control.
"The most notable of these was the sale of Allan Park, which stalled largely as a result of the economic climate, and an unexpected issue over access to the site.
"I'm delighted to confirm that with the total funding package in place, planning permission granted and the access issue now resolved, it's all systems go.
"We should be in our new home for the second part of next season and we have the backing of the SFA and the SHFL to continue a ground-share arrangement with Inverurie Loco Works until that point.
"Our new home will be a fantastic facility that will benefit the players, the fans and the wider community. More importantly, it will allow the club to meet all the necessary licencing criteria required by the SFA, giving us the platform required to progress with our ambitions to move up to the SPFL.
"It's been a challenge getting to this stage but we know the end result will be worth it.
"I would like to express my sincere thanks to everyone connected with the football club – the players and management team, the backroom staff and committee, our loyal fans and of our first-class sponsors for their patience and continued support during this transition period."
Ian McIntosh, secretary of the Cove Rangers supporters club, said: "This news can only be beneficial to the club and the supporters.
"Without doubt, having a permanent ground will help, because at the moment, every game is an away game."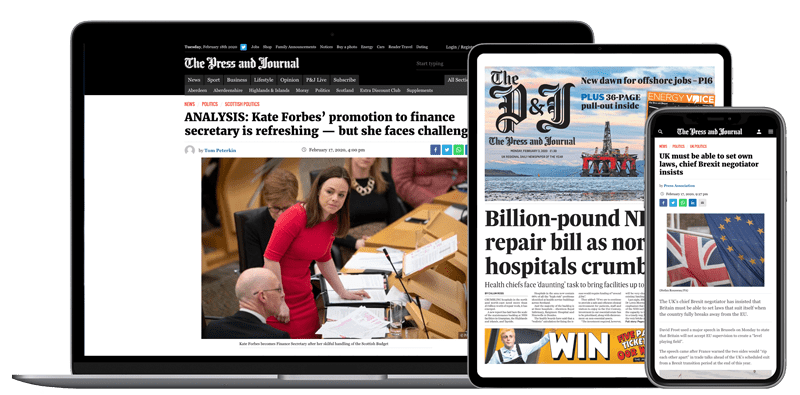 Help support quality local journalism … become a digital subscriber to The Press and Journal
For as little as £5.99 a month you can access all of our content, including Premium articles.
Subscribe