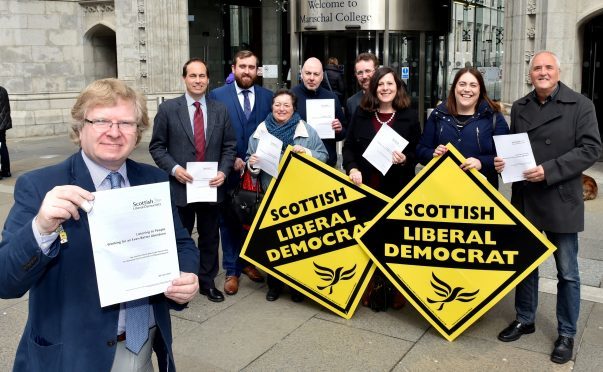 Aberdeen's Liberal Democrat group have vowed to plough £5million a year into waging "war" on the city's potholes in their manifesto for next week's council elections.
The group is the last party to release a manifesto with less than a week until Thursday's vote.
With five councillors at the town house, the party hopes their local policies as well as a recent national boost in the polls will increase their numbers.
Other eye-catching policies include a pledge to "retain" libraries, modernise the city's schools and put forward a £3million business rates relief package.
Like the SNP, the party also supports building a new bridge over the River Dee.
Yesterday Liberal Democrat group leader Ian Yuill, whose group could prove to be kingmakers in any future coalition, would not rule out an alliance with any other party.
He said: "Our commitment is to work with the citizens of Aberdeen and we aim to deliver for them. As for coalitions, that is a question for the day after the vote.
"Aberdeen a city with a long and proud heritage, a city with a record of valuing education, a city with a strong entrepreneurial spirit and a city which embraces links across Europe and around the world.
"Sadly, over the last five years Aberdeen City Council has been controlled by a coalition of Labour, Conservative and
Independent councillors who have inflicted the Marischal Square development on our city centre, allowed major council building projects to go over budget and over time and sought to pick fights with the Scottish Government.
"Our city, its citizens and business community deserve better.
"Over the next five years Aberdeen's Liberal Democrat councillors will work to deliver the best possible services, to strengthen our city's economy and improve people's life chances and quality of life.
"We will focus on delivering the best possible local services for Aberdeen's citizens and businesses. We will not use the council chamber to re-fight national political battles."
"We will continue to oppose the SNP Government's policies of centralisation and separation.
"Unlike other parties, we are not dictated to by the Central Belt and our priority will always be the interests of Aberdeen and its citizens."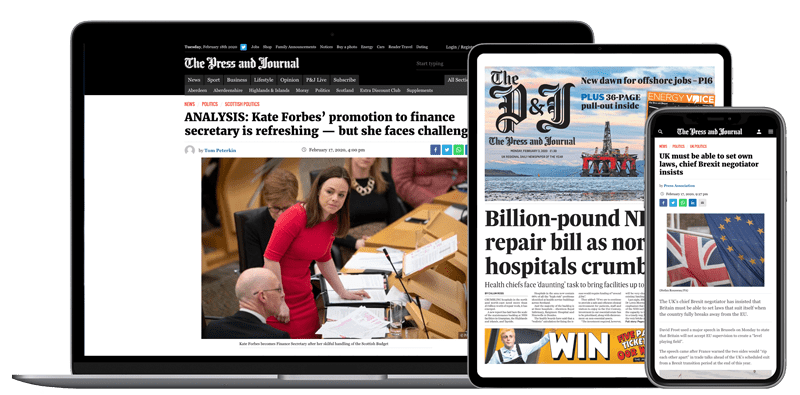 Help support quality local journalism … become a digital subscriber to The Press and Journal
For as little as £5.99 a month you can access all of our content, including Premium articles.
Subscribe