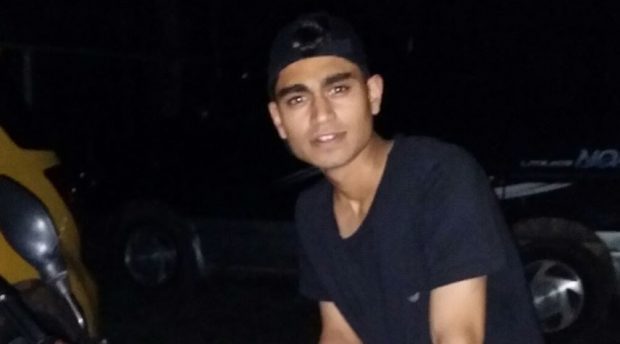 A student who bought two stun guns disguised as knuckledusters wept in the dock after a sheriff let him escape a 'mandatory' five-year jail term.
Tahmin Chowdhary, 24, had the tasers shipped over to his family's Aberdeen home from the United States after searching online and watching videos of the dangerous weapons.
Police were notified when Chowdhary and a friend were seen carrying them outside Harlaw Academy in Rubislaw Gardens on August 17 last year.
According to the Firearms Act 1968, possession of any firearm which is disguised as another object faces a minimum sentence of five years, unless a judge or sheriff finds exceptional circumstances.
Sheriff Graeme Napier questioned whether pharmacology student Chowdhary, who has previous convictions for drug-related offences, bought the weapons to arm himself against dealers. But after hearing mitigation, he chose not to send him to prison.
Defence agent Woodward Nutt told Aberdeen Sheriff Court: "He purchased both of the stun guns on the internet.
"He possessed them for a short period. He took them out of his house and showed a friend. A worried member of the public saw them.
"All these actions were in ignorance of the fact these were offences. He was unaware just how serious these offences are.
"He demonstrates remorse for committing such serious offences. He comes from a good family background.
"He bought the items for $20US dollars."
Sheriff Napier argued that he purchased the weapons for a more sinister reason, saying "A lot of drug users arm themselves to avoid getting 'ripped off' by their dealer." He said it was otherwise 'inexplicable' that he bought the items.
Mr Nutt rebuffed that suggestion, and said he didn't know why Chowdhary bought the tasers.
Sheriff Napier responded that if the weapon had been disguised as a mobile phone or a non-threatening item, he would certainly have been jailed for five years. But because it was disguised as another offensive item, he was able to assess the circumstances.
He told Chowdhary: Your behaviour in ordering these items was foolhardy. I don't quite understand why you had them. You do have previous convictions.
"You are a young man who has the rest of your life ahead of him. You seem to have turned a leaf. You seem to have a close family. This is a case where an exception can be made."
Chowdhary was ordered to carry out 240 hours of unpaid work in the community with a supervision requirement of 12 months and a restriction of liberty order for six months.