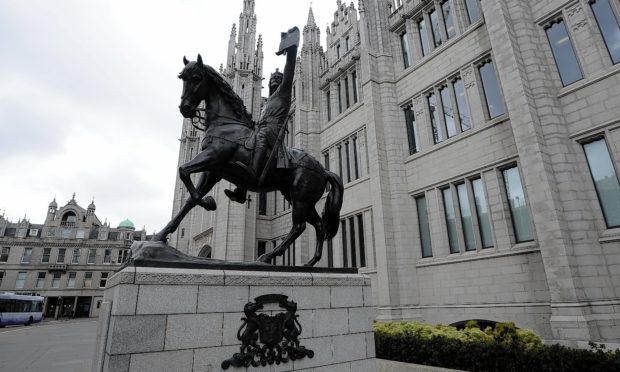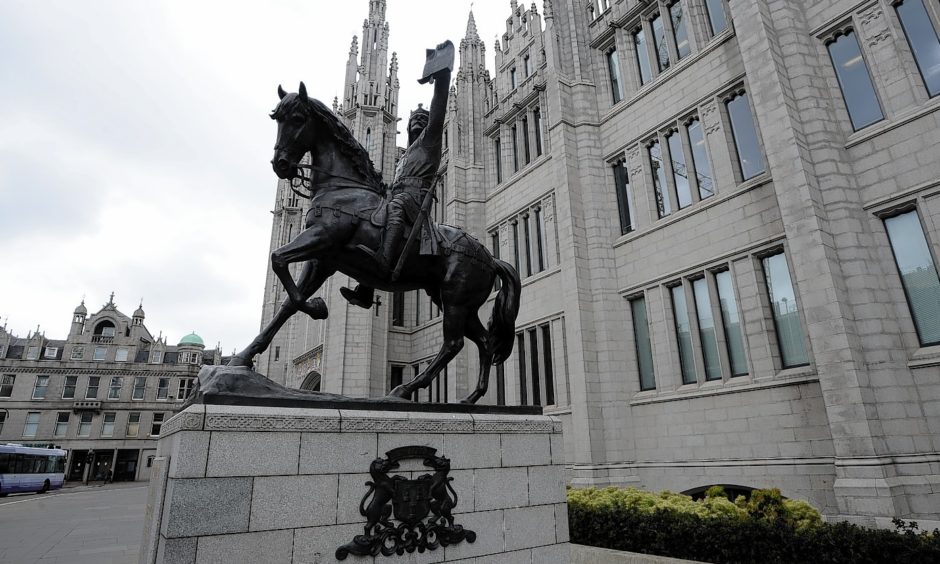 Aberdeen is set for another day of political deadlock after crunch talks between leaders of the council's political groups failed to reach any agreement yesterday.
Liberal Democrat leader Ian Yuill had called for the meeting at Marischal College with Labour's Jenny Laing, independent Marie Boulton, the SNP's Stephen Flynn and Conservative Douglas Lumsden to discuss a "new way" for the authority which would mean the 45 elected members working together collectively.
Following last Thursday's vote, the SNP were victorious with 19 members elected, the Tories on 11, Labour on nine, Liberals with four and independents on two.
The Lib Dems, who are likely to prove crucial to any future coalition, could potentially back the SNP to give them the majority of 23 or a potential unionist alliance of Labour and Conservatives.
The SNP and Tories have ruled out any coalition together.
Mr Yuill stated that he had not discussed potential coalitions yet, but that time was "running out" for a new administration to be formed.
The first full meeting of the authority will be held next Wednesday where key positions like the Lord Provost and council leader will be formally appointed.
He said: "It was a very well-mannered meeting and there was agreement to try and treat each other with more respect going forward.
"We looked to see if we could bring forward a common policy statement, but there was no real enthusiasm for that.
"I am disappointed, but it was certainly worth a try."
SNP group leader Stephen Flynn confirmed agreement could not be reached at the meeting, citing differences between his group and the Conservatives.
He said: "We are in a situation where the Scottish Conservatives did not even put forward a local manifesto for Aberdeen, so it is obviously hard to find common ground on that."
It's understood that, if no formal agreement is reached between parties, the SNP could run a minority administration.
They would, however, have to rely on winning support from other parties to pass their agenda.
Mrs Laing and Mrs Boulton did not comment when approached by the Press and Journal outside Marischal College yesterday.
Mr Lumsden also did not respond to requests for comment.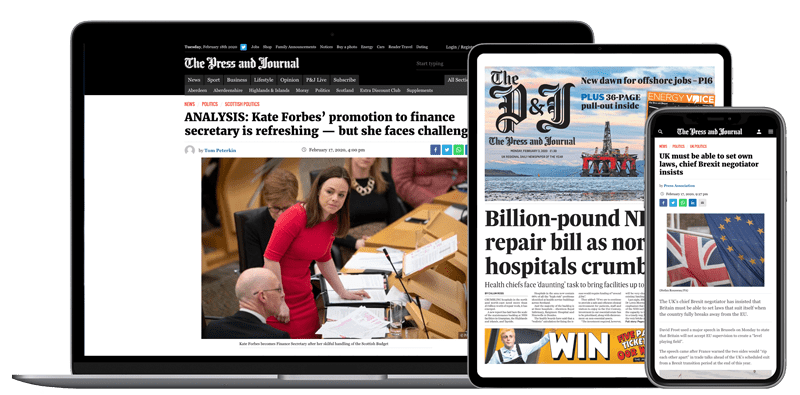 Help support quality local journalism … become a digital subscriber to The Press and Journal
For as little as £5.99 a month you can access all of our content, including Premium articles.
Subscribe