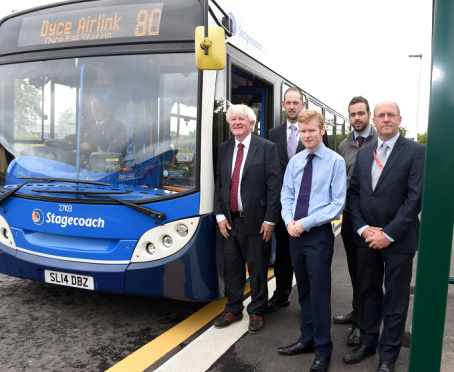 A bus service which connected Aberdeen Airport to the railway station has been axed – leaving commuters with no option but to walk or take a taxi between the two.
The number 80 Jet Connect service used to ferry workers from the airport, heliport, Kirkhill Industrial Estate and Dyce Railway Station during the working week, from 6.30am to 6.30pm.
But following public consultations, the operators Stagecoach officially shut down the route.
Stagecoach said the service was withdrawn as a result of low passenger use, as a direct result of the decline in the North Sea oil and gas industry.
The Jet Connect bus had used the £426,000 bus interchange at Dyce Railway Station since the facility first opened in August 2015, and was funded by the regional transport partnership Nestrans.
At the time, it was hoped Jet Connect would be able to improve transport links for businesses, tourists and visitors travelling by both and rail in the north-east.
But now, those taking a train to Dyce have few choices but to take a lengthy walk or a taxi if they wish to go to the airport or to certain industrial estates.
North-east Scotland MSP Liam Kerr said: "The withdrawal of this service may be another symptom of the downturn in oil and gas, but it has left many commuters stranded.
"The problems with transport links to Aberdeen Airport are historic, with the train station on the wrong side of the runway.
"The cancellation of this link simply exacerbates that issue.
"Not only does this affect airport passengers, but it also impacts upon commuters who work near the airport.
"I would urge Stagecoach to reconsider this decision."
A spokeswoman for Stagecoach North Scotland said: "Unfortunately due to the decline in the oil industry, service 80 was withdrawn from our network on Monday May 8 following our public consultation in March.
"The service, originally launched as a connection for oil industry workers in the Kirkhill Industrial Estate, was withdrawn as a result of extremely low passenger use."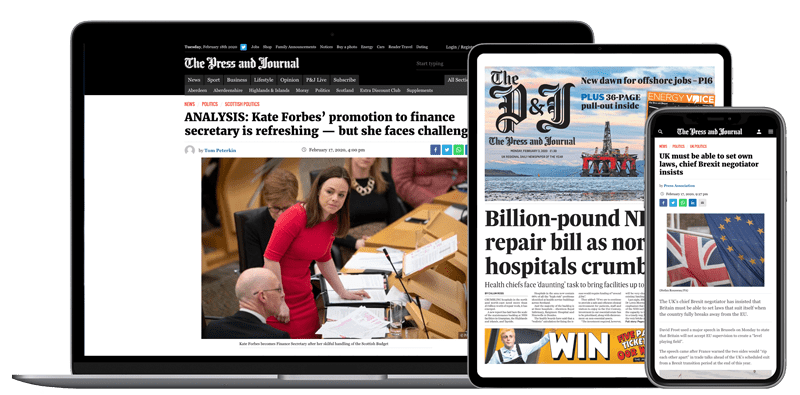 Help support quality local journalism … become a digital subscriber to The Press and Journal
For as little as £5.99 a month you can access all of our content, including Premium articles.
Subscribe