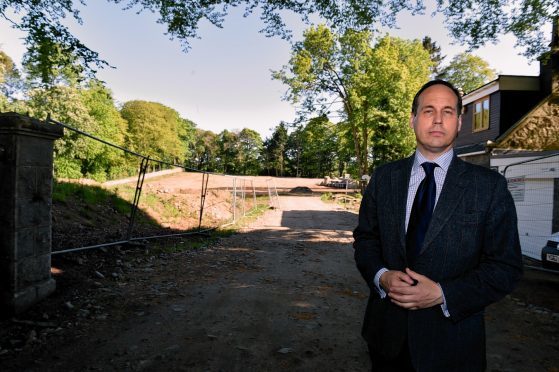 A developer has been slapped with legal action for flattening ancient woodland to make way for a driveway at a luxury home.
Kirkwood Homes chopped down up to 200 trees without permission at Category C-listed Inchgarth House – some more than 250 years old.
It applied for permission for the works, including the removal of dozens more trees, only after flattening an area of land for the access route.
And now the council's planning committee voted to pursue enforcement action against the builder over the "disgraceful" felling.
It orders the removal of the unauthorised driveway works, the reinstatement of "appropriate topsoil" and the planting of new trees "in the interest of preservation of the setting of the listed building"
The land at Inchgarth Road is part of the Pitfodels conservation area and the green belt, meaning the trees had protected status.
Scottish planning policy identifies ancient woodland as "an important and irreplaceable national resource that
should be protected and enhanced".
The mansion – which was built for Victorian Royal Navy officer Lieutenant George Skene Tayler and was last year hit hy a large blaze – is currently being transformed from flats into a grand family home.A report to the committee said that an estimated 145 to 207 trees had been removed.
It said woodland in this location "is evident on the Roy Military Survey of Scotland 1747-55".
The felling was only been discovered by the council when a neighbour raised the alarm.
Liberal Democrat Martin Greig said the developer's actions were "disgraceful".
"An important and historic landmark has sadly been destroyed.
"The woodland had enormous environmental and heritage value."
SNP member Christian Allard said that "ancient trees should be treated like ancient monuments."
Conservative Alan Donnelly argued the council should not pursue any avenue which could lead to a "long legal battle".
But committee vice convener Jennifer Stewart concluded: "This is a huge loss to the environment. I think a wrong is a wrong and we need to show that."
In 2009, the house was put on the market with a price tag of more than £1 million.
By 2015, Kirkwood Homes was given planning permission to turn the house from separate flats into a single family home.
Kirkwood Homes said it had no-one available to comment.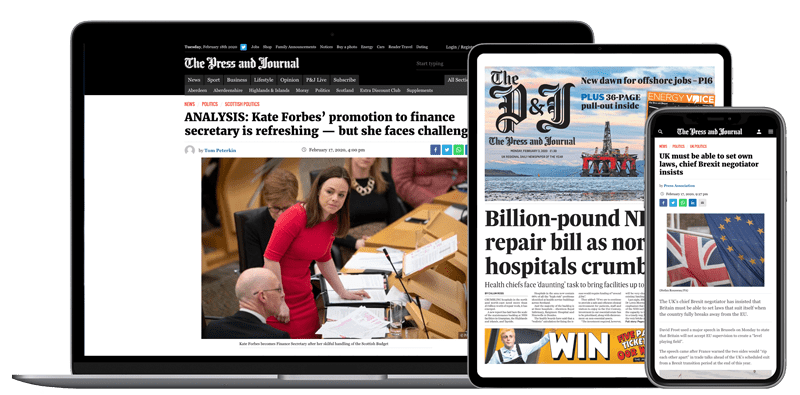 Help support quality local journalism … become a digital subscriber to The Press and Journal
For as little as £5.99 a month you can access all of our content, including Premium articles.
Subscribe