Thousands of people turned out for a major cycling event hailed as a "massive success" for Aberdeen.
The Tour Series Cycling race was the highlight of a day's worth of cycling activity in the city centre.
Races were held for people of all ages and ability throughout the day, culminating in some of the country's top cyclists taking on the course.
The event was hailed by Lord Provost Barney Crockett as a "roaring success".
Sandra Fawcett, who cycled to watch the event with friend Gill Lamberton, said: "It is fabulous it has been brought to Aberdeen to showcase the city on a lovely sunny day. It's inspirational to see in our city."
Andy Pearson, 25, said: "Britain is going through a good time in cycling, so it's good to see Championship Series racing here."
A cycling village was set up on Union Terrace Gardens where businesses and cycling groups offered events for the crowds.
The Edinburgh Bicycle Co-operative, Grampian Transport, and Transition Extreme were among groups with stalls.
Rachel Gretton of the Edinburgh Bicycle Co-operative said: "It's brilliant for the city, it's really good getting everyone out and about enjoying bikes."
The Clan Cycle Stunt Team performed for the gathered crowds. Iain Withers, the team's show manager said: "We have had an awesome day. We have had some local stunt riders turn up and do some performances."
Mr Crockett said: "The organisers have told me they are confident it's the biggest crowd they've ever had at any of their events which is absolutely fabulous.
"I think there have been 100 races and they're saying this is definitely the biggest crowd and best response they had, and they're just overwhelmed by how well they have been received in Aberdeen.
"It's been an enormous success for the city."
Mr Crockett said the event was an excellent way of showcasing the city, and hopefully attracting other major events.
"They will be back next year and it will be a Friday night so there will be an even bigger crowd.
"Having built on it we'll get other major events, just based on the people and the atmosphere. Everyone in Aberdeen will work together to make that possible."
He added the race showed how Union Street could be used, with other activities such as the inaugural Great Aberdeen Run coming soon.
"Seeing the city centre being used for a variety of things and seeing people coming in is great.
"The fact so many people came out for this when it's not necessarily a sport they know much about is great. They got into it and the team said that they got a buzz from that and the atmosphere with all the enthusiasm."
Councillor Douglas Lumsden, who represents the Airyhall, Broomhill and Garthdee ward, added that it was a "unique event".
He said: "It was a fantastic night, the weather was perfect and the crowd was really good.
"Hopefully it's a sign of things to come in Aberdeen as it got a lot of people into the city centre.
Dale Goonan, 23, who watched the stunt show said the event would "give people a new perspective on cycling".
He added: "All the kids here, it might give them some ambitions to get a different sort of bike."
The team race started at 7.30pm and was held over one hour with five laps of racing.
The individual race was won by Scotland's Jack Pullar, and his team Bike Channel Canyon came out on top in the team rankings on the night.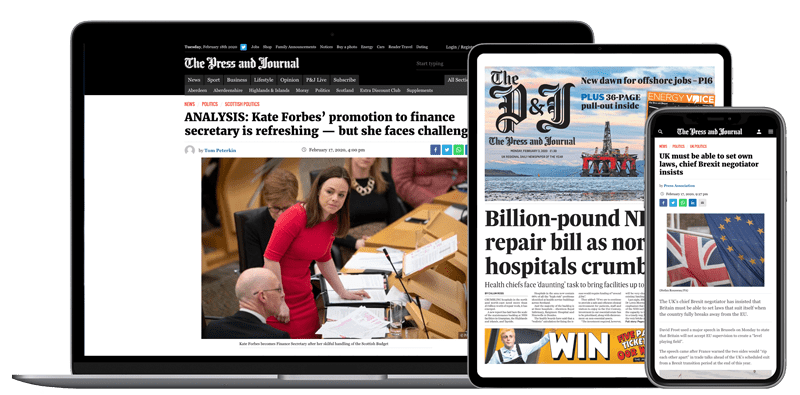 Help support quality local journalism … become a digital subscriber to The Press and Journal
For as little as £5.99 a month you can access all of our content, including Premium articles.
Subscribe