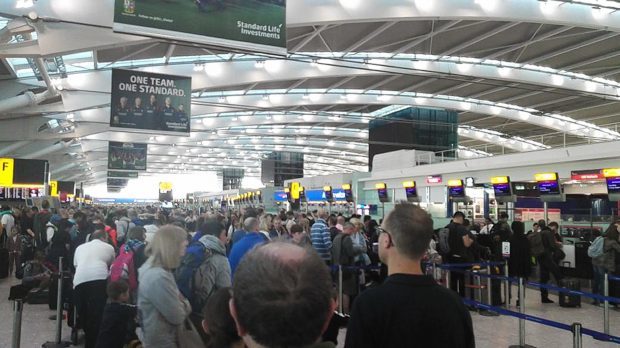 Travellers faced chaos over the weekend when British Airways was forced to ground all flights from Heathrow and Gatwick after a "major IT system failure".
The disruption began on Saturday, but continued into Sunday, forcing thousands of passengers to find overnight accommodation or resort to sleeping on airport floors.
Dozens of flights were cancelled and passengers were warned not to go to the airport without rebooking or checking their flight status.
In Aberdeen, holidaymakers and business travellers were sent away after flights to London were cancelled on Saturday – many then missing connecting flights from London.
South African businessmen Ludgero Da-Cruz and Douglas Oberwortmann had been in the north-east, scouting for new Scottish gin producers for their alcohol distribution company.
Expecting to get on a Cape Town-bound flight from Heathrow on Saturday, the duo were unsure last night when they would get home.
Mr Da-Cruz said: "There is only one flight a day to Cape Town from Heathrow, so if the flight is cancelled again tonight, I don't know when we will get home.
"Luckily, BA put us up in a hotel and we were given breakfast vouchers and free transport to the airport – but it is still really frustrating."
Elsewhere, 80-year-old Jeanette Eddie from Basingstoke had been visiting her sister in Aberdeen and was told to "go home and come back on Sunday".
She bemoaned the lack of communication from the airline, adding: "I'm just sitting here waiting to see when I can get on a flight. The first was cancelled and I have been told there will be another one later.
"All I've been given is a £5 voucher for the restaurant."
A British Airways spokeswoman said: "Many of our IT systems are back up today and we are doing all we can to restore our flight programme and get as many as possible of our customers away on their travels.
"At Gatwick, we are running a near-full operation. At Heathrow, we are aiming to fly all our long-haul services – but the knock-on effects of yesterday's disruption are causing delays and some cancellations.
"We are very sorry for the disruption and frustration customers are experiencing and thank them for their patience and understanding."
The airline was unable to say how many flights would be cancelled or how long the disruption was likely to continue.
The glitch is believed to have been caused by a "power supply issue" and there is no evidence of a cyber attack.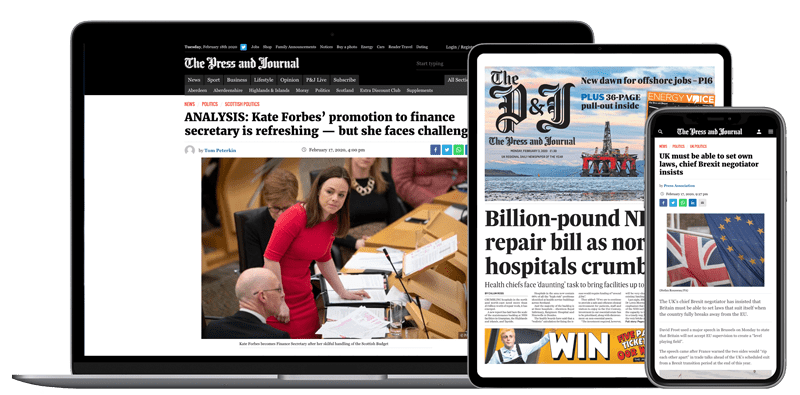 Help support quality local journalism … become a digital subscriber to The Press and Journal
For as little as £5.99 a month you can access all of our content, including Premium articles.
Subscribe