Aberdeen council chiefs have refused to reveal key details on the Wellington Brae investigation, even under a Freedom of Information request.
The Press and Journal requested all internal correspondence regarding the Sustrans project and why former finance convener Willie Young was identified as the landowner.
But the FOI team has refused to provide the details, citing a possible "prejudicing" of the council's ongoing investigation.
Council vote against recovering liable costs from the landowner in Wellington Brae row
Earlier this year it was discovered that cycling charity Sustrans, part funded by taxes, had allocated more than £200,000 for repairs at land owned by Mr Young's father without the application ever being brought to a committee.
Mr Young was approached by council officers to give his permission for the works to start, but the project was stopped and a probe launched by the council last month.
Mr Young has always denied any wrongdoing and pointed blame at council officers for wrongly identifying him as the landowner.
In their response, the council's information team said: "ACC (Aberdeen City Council) is of the view that providing this information would or would be likely to prejudice substantially the ability of individual(s) to receive a fair trial or the ability
of ACC to conduct an inquiry of a criminal or disciplinary nature.
"Whilst ACC recognises that there is a public interest in the release of this information as it would allow ensuring transparency and accountability of ACC's functions, it considers that it is not in the public interest for ACC to release information before investigations are concluded. To do so at this time would significantly impede the ongoing investigation."
Stephen Flynn, chair of the council's audit committee and leader of the main opposition SNP group, said the council's decision was "disappointing".
He said: "It's obviously disappointing that the council don't feel the need to share this information with the media who are essential for our democracy.
"At this stage it sounds like we will have to wait until September to hear the conclusion of the investigation."
Mr Young did not respond to requests for comment.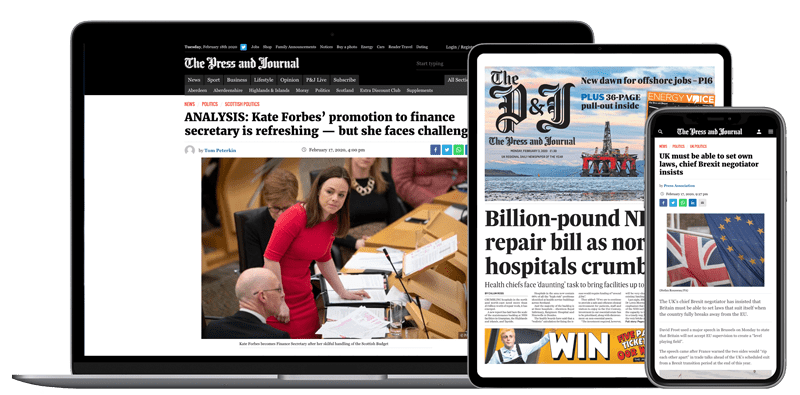 Help support quality local journalism … become a digital subscriber to The Press and Journal
For as little as £5.99 a month you can access all of our content, including Premium articles.
Subscribe