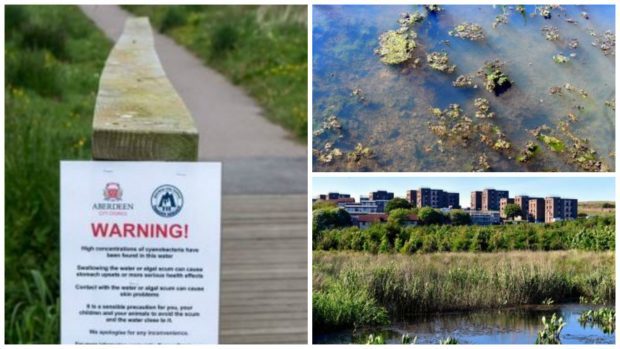 Residents have been warned to keep away from polluted water at a city park following the discovery of hazardous bacteria.
Council staff have erected warning signs around the East Tullos burn at St Fittick's park in Torry after health watchdogs discovered the outbreak of Cyanobacteria in the water.
Residents had complained of the strong smell from the burn and suspected there had been a sewage leak.
But investigations by the Scottish Environment Protection Agency (SEPA) and Scottish Water have since determined that the substance is Cyanobacteria- formerly known as blue- green algae.
The scum is known to cause stomach and skin problems if it is in contact with the body or ingested.
A SEPA spokesman said: "During the course of our investigations, we determined that the alleged pollution was a bloom of blue-green algae.
"Although blue-green algal blooms can sometimes be attributed to excessive nutrient enrichment, they also occur as an entirely natural phenomenon in any freshwater or marine environment.
"We continue to liaise with our relevant partner organisations and would encourage members of the public to follow advice provided by the local authority."
But last night Torry Community Council secretary David Fryer said that the burn had long suffered from pollution.
He said: "This is a genuine concern and genuine health hazard.
"There is a long history of industrial pollution into the burn and there are all sorts of connections with sewage pipes.
"The council need to be ensuring that this is made safe as a matter of urgency."
But Torry and Ferryhill councillor Alan Donnelly said: "Officers have informed me that this scum is an entirely natural phenomenon and not the result of any human waste. "
An Aberdeen City Council spokeswoman said that the local authority would keep watch on the situation with further tests scheduled for August.
She said: "After the testing and an investigation were carried out by SEPA and Scottish Water and it was established the material was blue green algae, Aberdeen City Council has posted warning signs to protect public health.
"Aberdeen City Council officers will visually monitor the water and the environmental health service will sample the water if there are further concerns. The environmental health service will sample the water again in August which will be passed to SEPA for testing."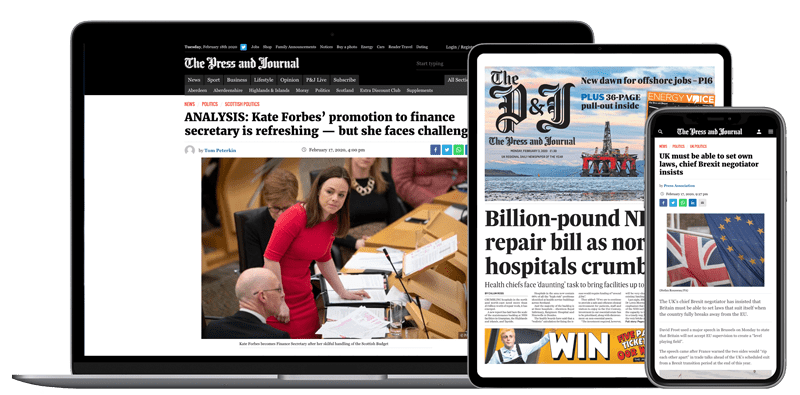 Help support quality local journalism … become a digital subscriber to The Press and Journal
For as little as £5.99 a month you can access all of our content, including Premium articles.
Subscribe