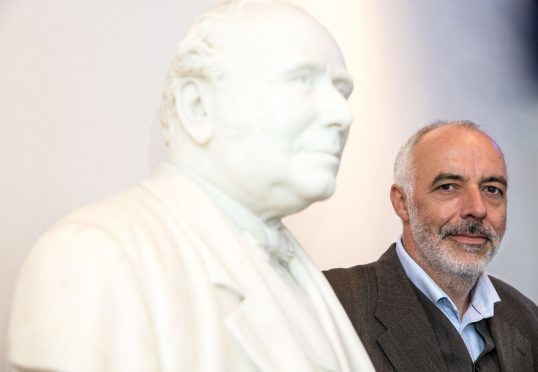 A popular exhibition, showcasing some of the best and brightest of the country's aspiring artists, will launch later this week.
More than 150 students will have their eclectic work displayed at Gray's School of Art Degree Show from Friday, June 16.
The exhibits will encompass a variety of skills and styles including painting, fashion and textiles, contemporary art and 3D design.
The popular event, which is being sponsored by BP for the 14th year in a row, is an opportunity to see the next generation of north-east talent, as well as purchase a wide range of work.
Last night, the school's head said the event was a key cultural attraction for the region.
Professor Chris O'Neil added: "Once again, we have an extremely rich show planned which will showcase the hard work, creativity and commitment of our artists and designers here at Gray's.
"The degree show is a fantastic celebration of the work of the students, and plays an important role in contributing towards Aberdeen's varied and continuously developing cultural offering."
"We are extremely grateful to BP for its support of the degree show over the past 14 years and for helping provide our students with such a strong platform from which to launch their future careers."
The event runs from Friday until June 24.
Entry is free and opening times are Monday to Friday, 10am to 8pm, and 10am to 5pm at the weekend.
For more information, visit www.rgu.ac.uk/degreeshow