Council chiefs have defended a controversial taxi policy on the eve of a crunch vote at Aberdeen's licensing committee.
Councillors meet today to decide whether to push ahead with implementing the drive, first agreed in 1994, to make all Granite City cabs wheelchair accessible.
But the ruling has long provoked anger, with taxi drivers arguing they have to shell out thousands on the new vehicles – despite many disabled customers being unable to use them.
New legal advice from the UK government has also revealed that there is "no mandatory requirement" for the rule from a legal standpoint.
The opposition SNP group have indicated they will try to throw out the rule today.
But council officers have recommended the authority push ahead, with fears raised that disabled groups and drivers who have bought new cars could pursue legal action if there is a u-turn now.
A council spokeswoman said:"Currently 54% of Aberdeen's taxi fleet are accessible vehicles.
"In 2012 Aberdeen City Council's Licencing Committee set out a policy of a gradual progression towards a 100% accessible vehicle taxi fleet and settled on a date of June 2017 by which the exemption would no longer apply and all vehicles required to be wheelchair accessible. This date was amended to June 2018 by Full Council in May 2016. Operators have been given considerable advance notice.
"It is the view of officers that the policy remains the best method of ensuring the council complies with its obligations. It is important to note that the policy refers to the taxi fleet only, and not to private hire vehicles.
"The intention behind the policy however is that any person should be able to access any vehicle in a taxi queue or hailed on the street."
Stephen Flynn, SNP leader, said: "As someone with mobility issues, I know that a lot of people struggle to access these supposedly accessible vehicles.
"Equality means we need to meet the needs of everyone and we will seek to get the council to look again at this policy."
Tommy Campbell, north-east regional representative for the Unite union which represents many drivers, called the councillors to develop a "common sense approach" to the ruling.
He said: "The councillors should apply a healthy dose of common sense, I would call on them to finally abandon this policy for good."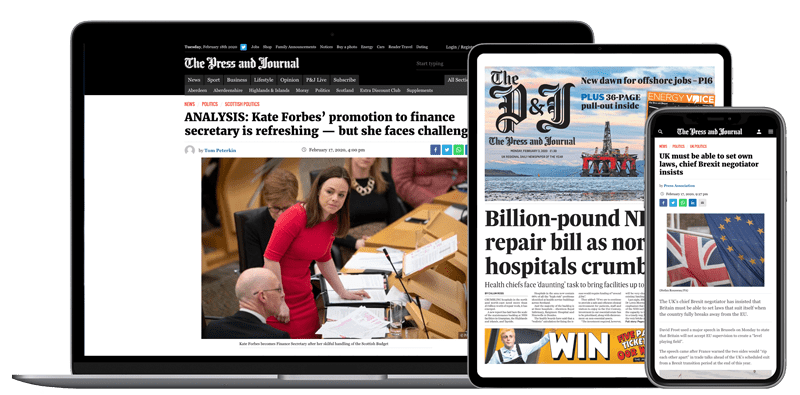 Help support quality local journalism … become a digital subscriber to The Press and Journal
For as little as £5.99 a month you can access all of our content, including Premium articles.
Subscribe