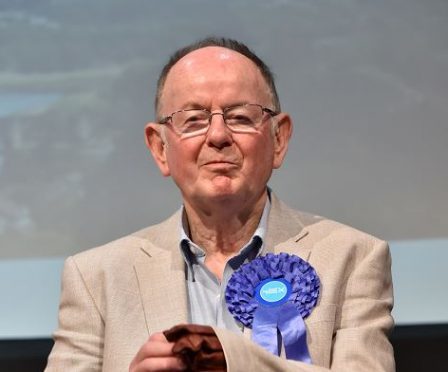 A leading member of Aberdeen's ruling council administration has taken on a new role as an MSP at Holyrood.
Rosemount and Midstocket Conservative councillor Tom Mason has accepted the north-east regional seat left vacant following the resignation of Ross Thomson MSP.
Mr Thomson won the Aberdeen South seat in the UK general election, previously held by the SNP's Calum McCaig.
Mr Mason, who will be sworn in as an MSP on Tuesday, will continue in his role at the council, potentially up to the next election in 2022. However, his councillor salary will be donated to charity and he will resign as deputy provost.
However, the party was last night facing growing calls to hold a by-election for his council seat which could upset the balance as the Conservative, Aberdeen Labour and independent alliance has a wafer thin single member majority.
The SNP has won the last three Rosemount by-elections.
Mr Mason said: "I am honoured to have been offered the list seat for the North East region.
"It is not the first time that MSPs have held dual roles. In addition to Ross Thomson in the last council term, the SNP's Kevin Stewart and Mark McDonald both served as councillors and MSPs.
"Representing Rosemount and Midstocket is very important to me and I shall do my utmost in my new role to serve both my council ward and the greater north east region"
Conservative group leader Douglas Lumsden said: "The general election produced some very interesting results here in the north-east and I'm sure Tom will continue to play a key role in serving the people he represents."
SNP group leader Stephen Flynn responded: "I think there is no doubt the Conservatives and the former Labour councillors are running scared of a by-election they think they would lose."
Liberal Democrat group leader Ian Yuill said: "The role of MSP is a challenging full-time position. I think Mr Mason should resign from the council and a by-election held."