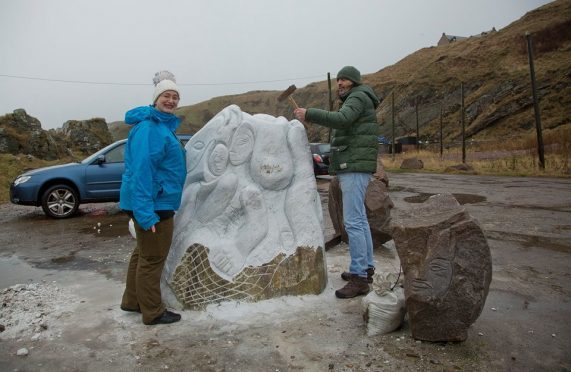 A celebration of traditional fishing culture at an historic Aberdeen harbour will seek to hook in as many visitors as possible this weekend.
For generations, families in Cove have relied on its bay to harvest the riches of the north sea for their livelihoods.
And, last summer, the Cove in Bloom group commissioned Brazilian sculptor Albertino Costa to create a marble monument to the area's rich fishing heritage.
Mr Costa's artwork – which commemorates the life of Isie Caie, the last traditional fishwife of Cove Bay – is now nearing completion.
And, as a means of highlighting the project, the artist has joined with other local groups to hold a harbour celebration on Sunday between noon and 3pm to highlight Cove's relationship with the sea.
With a photography exhibition from a local underwater photographer, opportunities to meet scuba divers from the area and even help Mr Costa work on his sculpture, the free event will provide the chance for families to find out all about life at the harbour.
Mr Costa said: "I have been working on the Isie Caie statue for many months now with the community of Cove, and if all goes well, we hope to have a grand opening ceremony for it later on in this summer.
"We wanted to have this special day on Sunday to let everyone find out about what it's like down at the harbour, and to celebrate the history and importance of fishing to everyone in Cove.
"We have got a lot of people coming to help make it a really fun time for everyone, including an underwater photographer, scuba divers, and artists.
"If you have ever wanted to find out about Cove Harbour, you should come along. It's meant to be sunny weather too."
Visitors will also be able to meet the fishermen who still berth their traditional boats at the harbour.
They are currently embroiled in a legal battle with the owner of the house overlooking the harbour, Pralhad Kolhe, who owns some of the land at the site.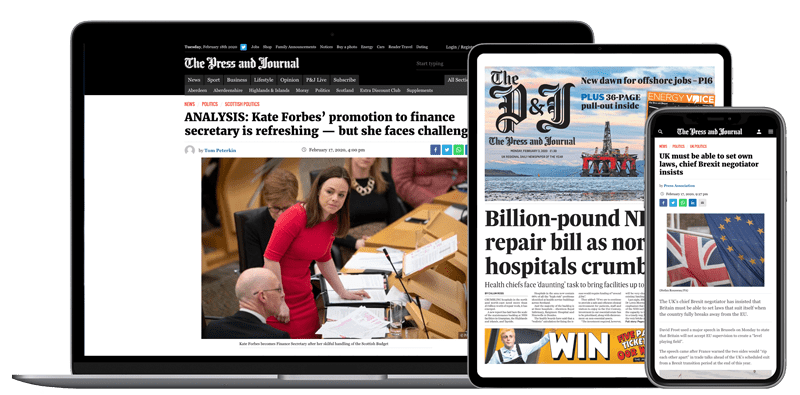 Help support quality local journalism … become a digital subscriber to The Press and Journal
For as little as £5.99 a month you can access all of our content, including Premium articles.
Subscribe