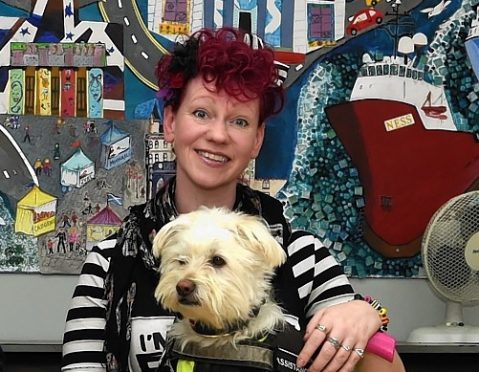 A tireless charity campaigner said she was pleased, humbled and "more than slightly weirded out" to be awarded a British Empire Medal.
Ells McHaffie threw herself into charity work after a medical condition left her partially paralysed and ended her 20-year career as a nursery nurse.
Friends describe her as a force of nature who was willing to go to great lengths to help others, even if it meant enduring physical pain.
Queen's Birthday Honours: Here are the 19 people from the north-east on the list
One example came just this week when the former professional belly dancer donned the sequins again to teach a group of OAPs.
Ms McHaffie has hemiplegia and is helped with everyday tasks by an assistance dog.
She volunteers two days a week at Aberdeen-based North East Sensory Services (NESS) and actively supports a variety of other causes including Guide Dogs.
She said: "I really love what I do, it gives me a focus and you get to meet so many weird, amazing, interesting people.
"I'm so pleased, very humbled and more than slightly weirded out.
"When I saw the envelope I thought: 'Yay, I get to do jury service!"
NESS chief executive Graham Findlay said: "Ells has been a great supporter for service users for many years.
"She is dedicated to our work and supported service users of all ages.
"We have over 6,500 blind and/or deaf people on our database and we would not be able to run half of the services we do without the dedicated contribution from our band of 130 volunteers.
"Ells truly deserves this recognition and all at NESS are delighted she has been recognised in this way."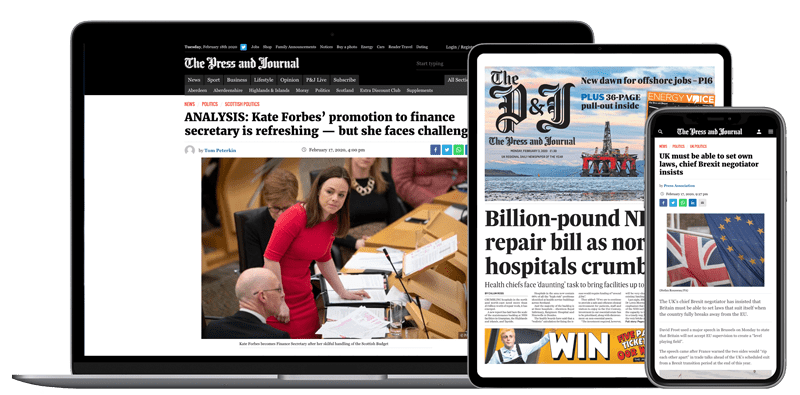 Help support quality local journalism … become a digital subscriber to The Press and Journal
For as little as £5.99 a month you can access all of our content, including Premium articles.
Subscribe