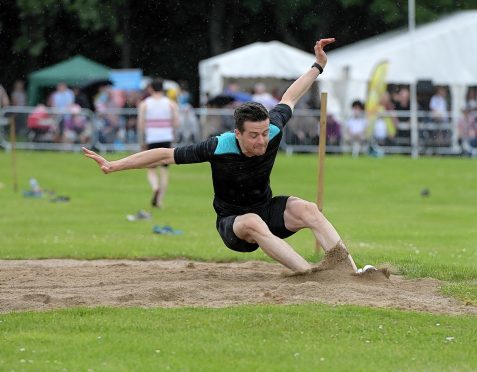 Thousands of people from across the north-east and beyond visited Aberdeen's Highland Games yesterday for a day of tradition and fun in the sun.
Around 8,000 visitors descended on Hazlehead Park to enjoy the heavy weight competitions, Highland dancing, piping and more.
The crowd – which included people from as far afield at Washington and New Zealand – enjoyed taking in some record-breaking displays of strength, as well as the colourful dancing displays.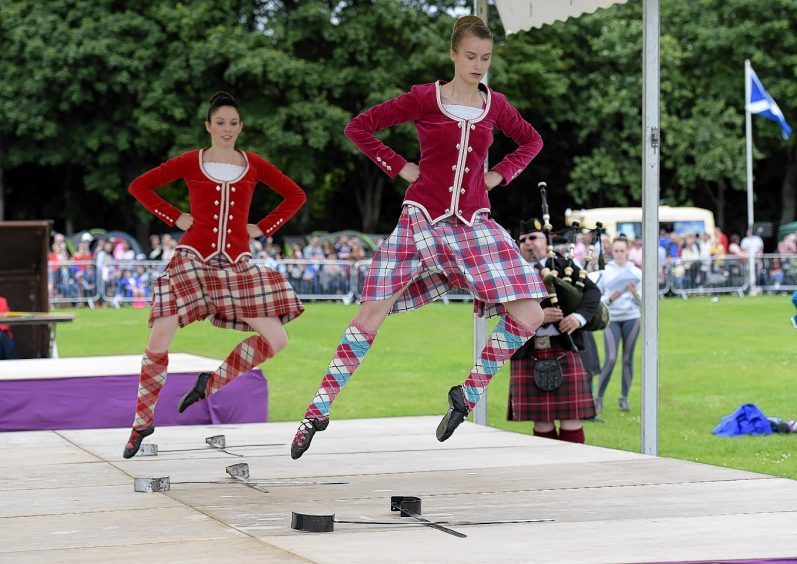 And although a brief shower interrupted the weather, organisers were thankful there was not a repeat of last year, when heavy rain forced the cancellation of the event.
Jim Brown, chairman of the Grampian Games and member of the Scottish Highland Games Association, said: "This has been a really special day for the city, we've had a big crowd and a beautiful day for families and competitors.
"There's been a record broken in the 28lb weight for distance by Scott Ryder from London, and some amazing hammer throws as well.
"There have been a lot of international visitors knocking about as well, I've met some Americans, Austrians, some Polish lads, and a New Zealand competitor in the heavies who has come to Scotland to take part in as many Highland Games as he can.
"It's far and away the best Aberdeen games that I've seen in many, many years."
Throughout the day, the iconic sound of bagpipes could be heard blaring across Hazlehead as the pipe bands gave their all to impress the judges.
Grampian Police Scotland Pipe Band pipe major Pamela Whyte said the weather had been almost too hot for them to play at their best.
She said: "We had a little bit of a struggle with the weather, because the heat can sometimes mess with the pipes, but it's better than standing in the rain, that's for sure.
"The games have been really well organised, and it's good to see pipe bands coming from all across Scotland to support the games, including bands from Dundee."
Two international visitors at the games yesterday were Shannon Reed and Courtney Crohn, sisters from Washington and Idaho who made Aberdeen their very first Highland Games on their first to Scotland.
Mrs Reed said: "We're having a tour of all the Highlands, doing as much hiking and traditional activities as possible.
"It's been absolutely awesome, the tug of war was intense to watch, and the caber tossing is a lot more dramatic when you see it in real life than it seems on TV.
"And we've absolutely loved the bagpipes – and I was really happily surprised by the Cullen skink too."