A very public marriage proposal at Aberdeen University's graduation ceremony backfired yesterday after the would-be bride left distinctly unimpressed.
The student, who graduated with an MA in economics and finance, was left stunned after her boyfriend interrupted proceedings by leaping onto the stage with a bouquet of red roses.
To gasps from the assembled guests at Aberdeen's Elphinstone Hall, he then got down on bended knee to ask for her hand in marriage.
She said yes! Aberdeen student confirms she will marry after shock graduation proposal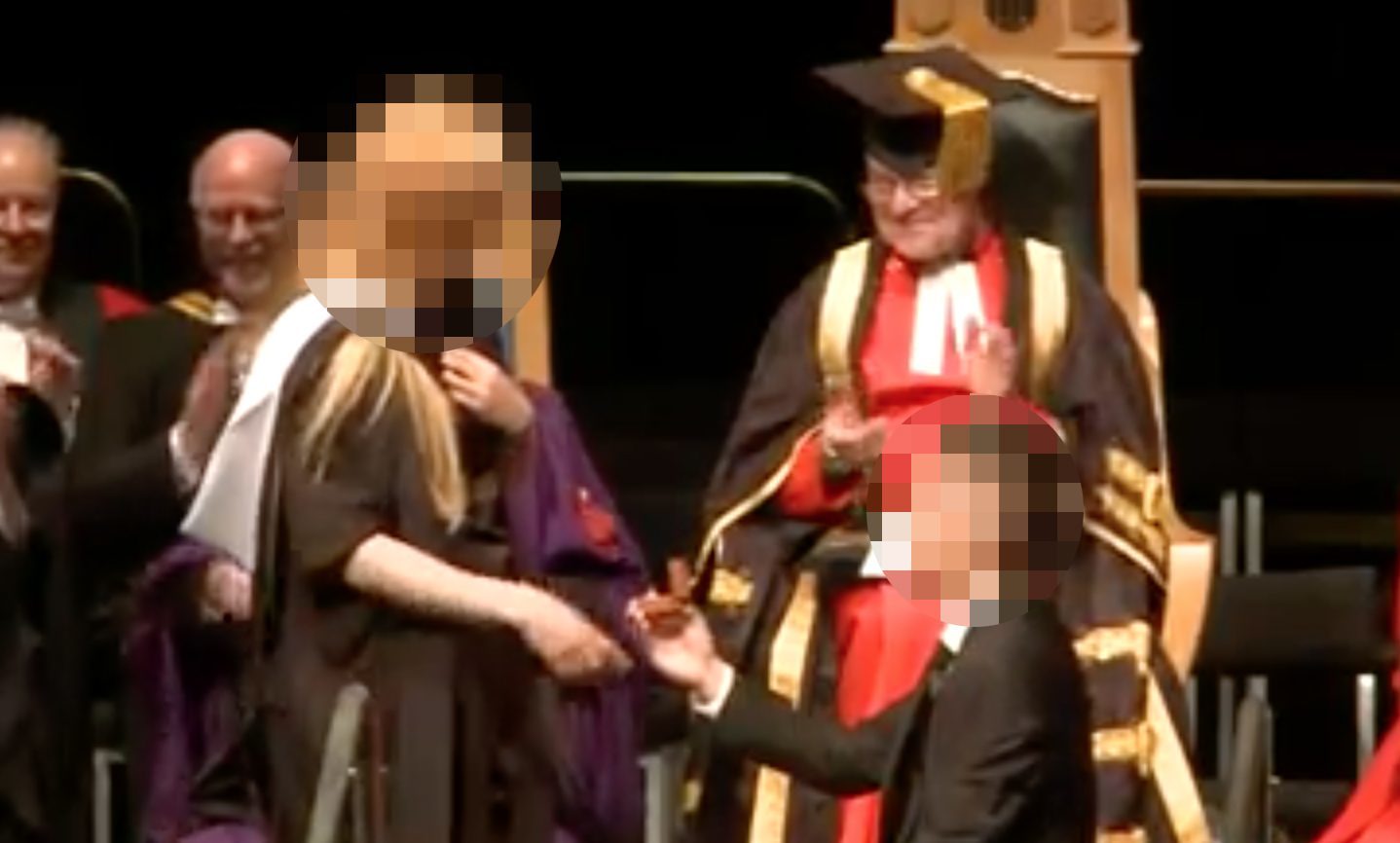 Quoting the Maher Zain song For The Rest Of My Life, he said: "For the rest of my life, I'll be with you and stay by your side honest and true. For the rest of my life, I'll be loving you. With honour and love, I ask: will you marry me?"
He then placed the ring on the graduate's wrong hand and attempted to kiss her – before being given the cold shoulder for his efforts.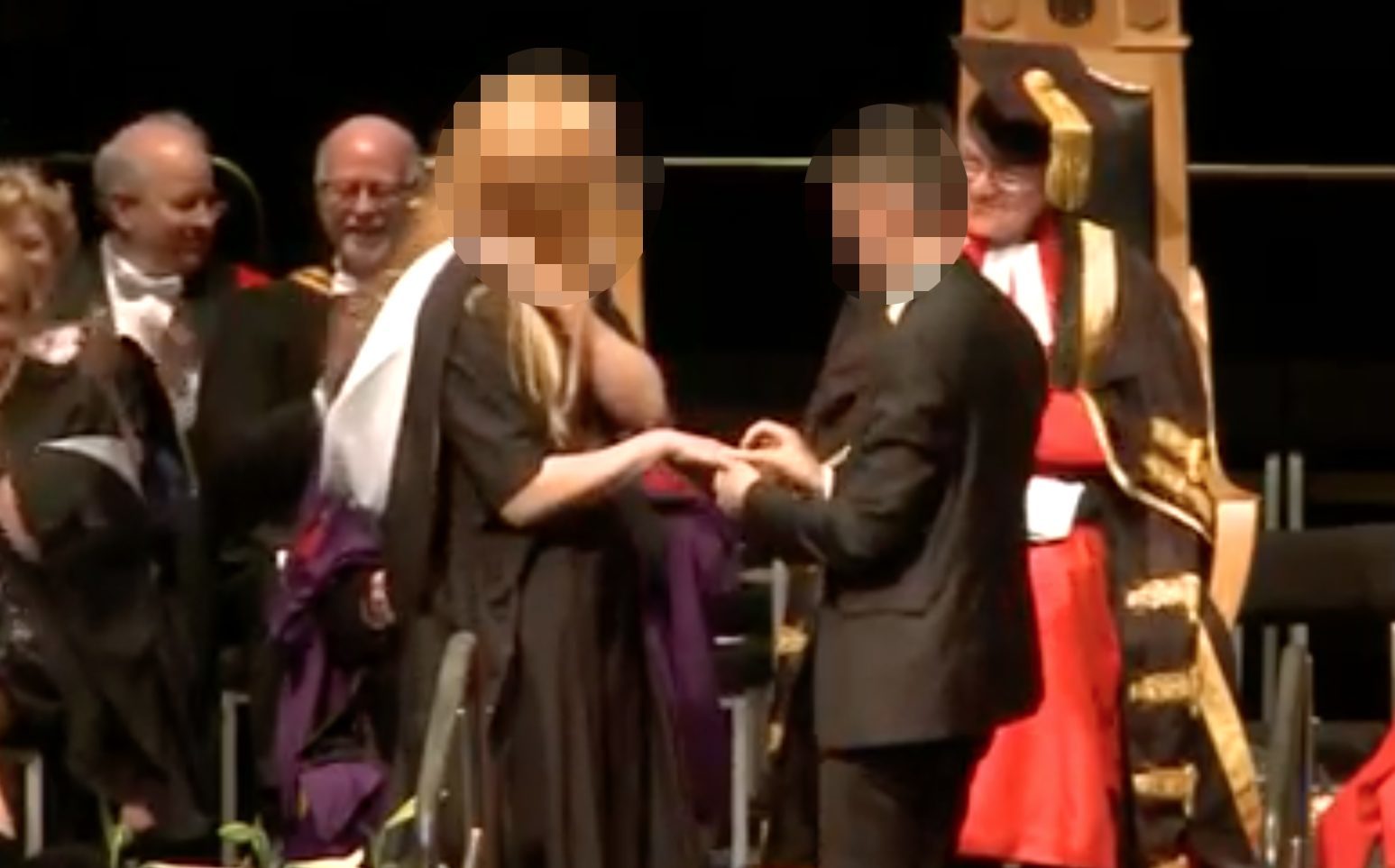 While those in the audience cheered and clapped for the couple, a source close to proceedings revealed the proposal was not taken well and a video congratulating the couple was later pulled from the university's official Facebook page.
A student who attended the ceremony said: "It all seemed really sweet until they started to walk off the stage. She looked very uncomfortable. I don't think it was the reaction he was hoping for."