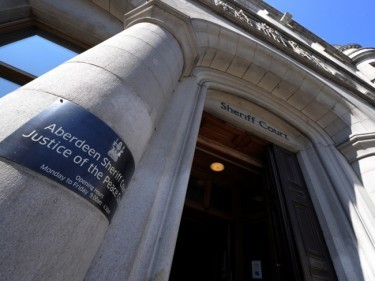 A man who loitered outside the flat where his ex-girlfriend lived with her new partner has been found guilty of threatening behaviour.
Andrew Sharp claimed that when he was arrested at Forebach Terrace in Dyce earlier this year, he was still in a relationship with Paige Gordon, and he was playing detective as he believed she was cheating on him.
But Sheriff Malcolm Garden didn't believe his story, and described the 22-year-old's comment that she was "my girlfriend, I could see her when I want" came across as potentially "controlling" behaviour.
Miss Gordon told Aberdeen Sheriff Court that she and Sharp broke up a few months before the incident on April 4 this year.
About the day in question, she said: "He was in a red Corsa with his mate Colin. He was just staring at the window.
"I was watching from the window for a few minutes, then he got out and pointed.
"I moved away from the window and told my boyfriend because I felt intimidated."
She said that Sharp and his friend left, but returned twice more in the space of up to an hour and a half.
Sharp claimed he knew Miss Gordon was at the flat, despite not physically seeing her, and said he felt his behaviour wasn't threatening because according to him they were in a relationship.
He said: "I went there to find out something and I got the answer."
Sheriff Garden said: "Mr Sharp's evidence was particularly telling. He says he came to Aberdeen to confirm suspicions of infidelity. He didn't find Miss Gordon at the flat yet somehow believed his mission had been accomplished. He said 'she's my girlfriend, I can see her when I want.' That demonstrates controlling behaviour."
Sharp, of Pomarium Street, Perth, was fined £250.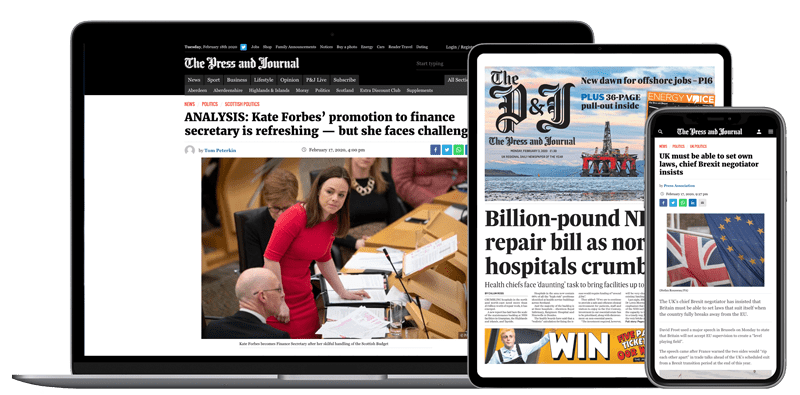 Help support quality local journalism … become a digital subscriber to The Press and Journal
For as little as £5.99 a month you can access all of our content, including Premium articles.
Subscribe