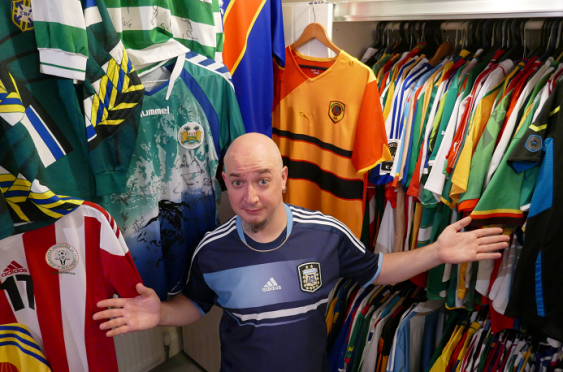 An Aberdeen man has collected more than 400 football shirts from across the globe – including one owned by a pope.
Joe Johnston first started collecting the shirts in 2010, and has amassed those belonging to all 211 Fifa teams.
The 35-year-old, from Woodside, started his "bizarre" hobby by buying an Argentina away shirt following the South Africa World Cup.
He went on to buy a Scotland and Slovenia shirt for only £1 each from a charity shop, and decided to keep going.
He said: "I thought 'I wonder if I can collect all the shirts from around the world' – but I thought, that's expensive and a lot of countries do not have replica shirts, I thought it's a silly thing, there's no point."
In spite of this, he could not help buying more.
He said: "It's taken seven years – but I have managed to do it."
Some of his best-buys include a Vatican City top and an Azerbaijan under 17s shirt that once was owned by Pope Benedict XVI, after the team gifted it to him in Italy.
Mr Johnston said: "It seems totally bizarre that I have something a Pope used to own."
He also owns an Eritrea shirt, which had to be smuggled into Europe by a defecting player, costing him £300.
Now that he has reached his goal, after his last shirt arrived – a Madagascar one – he would like to turn his collection into an exhibition.
He said: "So many people are going to be interested. This is such a geeky thing, I'm fully prepared to admit that – but it turns out that so many people are interested in this."
To follow Mr Johnston's journey go to www.theglobalobsession.com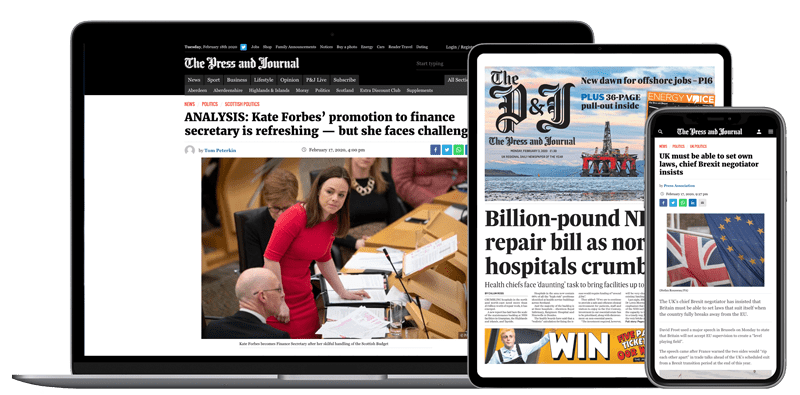 Help support quality local journalism … become a digital subscriber to The Press and Journal
For as little as £5.99 a month you can access all of our content, including Premium articles.
Subscribe