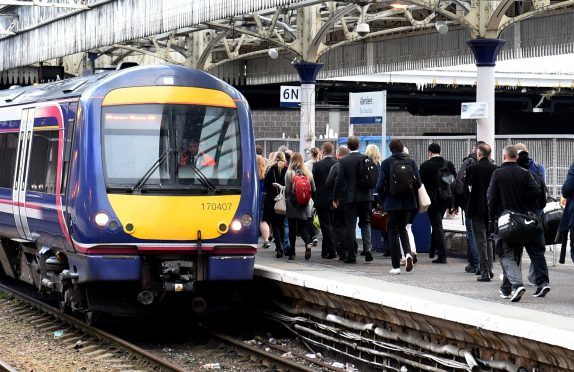 A woman was sexually assaulted on an Aberdeen train.
The woman was touched inappropriately on the train travelling from Aberdeen to Inverness.
The incident took place at around 9.20pm on Friday, May 16 as she walked through a carriage on the 8.14pm service, as it was going between Keith and Elgin.
As she walked past, a man touched her inappropriately.
Police said the woman told him not to do it, and walked off.
He got off the train at Elgin and was believed to be travelling with around seven other men.
He was white, around 25, and 6ft tall.
He was wearing a black and white top and sunglasses.
Detective Constable Nick Ritchie, who is investigating the incident, said: "No one has the right to treat another person like that.
"We're determined to stamp out this kind of behaviour from our rail network, so please, if you know this man, let us know.
"If you're ever made to feel uncomfortable, are the victim of a sexual assault or witness one taking place, you can discreetly text us on 61016 and that text goes straight through to our control room."
Anyone with information should call 0800 405040 or text the number above.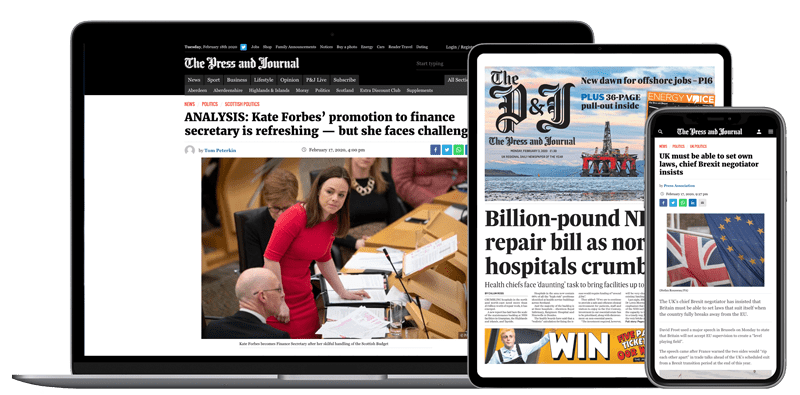 Help support quality local journalism … become a digital subscriber to The Press and Journal
For as little as £5.99 a month you can access all of our content, including Premium articles.
Subscribe