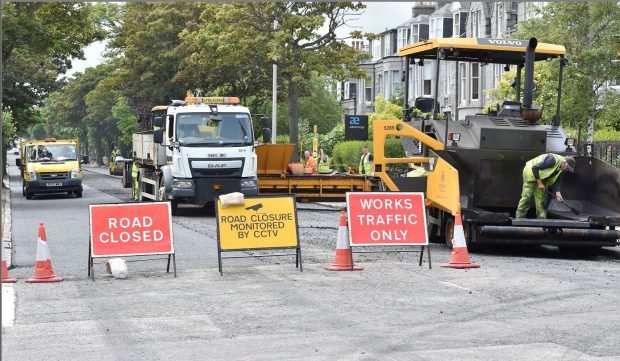 Major resurfacing work is taking place on a busy Aberdeen street ridden with potholes.
Carden Place is closed to motorists between Prince Albert Street and the Queen Victoria roundabout until next Friday as workmen rip up the road surface and replace it.
Diversions via Albyn Place and Prince Arthur Street are currently in place.
There will also be a prohibition of waiting at any time on either side of the same stretch of road. Blenheim Place is also closed between its junctions with Albert Lane and Carden Place.
There will also be a prohibition of waiting at any time on either side of the same stretch of road.
The Granite City's streets have been allocated around £2.2million for repairs over the next year – equating to 651,216sq ft of road replacement, and 64,583sq ft of pavement work.
A council spokeswoman said: "We are undertaking resurfacing works on Carden Place as part of our capital resurfacing program which is approximately a £2.5million budget to be spent across the city.
"Already this year we have surfaced many roads including Hilton Road, Millburn Street, Don Place, Morningside Road, and last week a large part of Market Street was also completed. Along with other road repair treatments, we are hoping to cover more areas than previously.
"Carden Place is closed during these works to ensure the safety of the public, and local traffic diversions are in place."
Hazlehead, Queens Cross and Ashley councillor Martin Greig welcomed the work saying it was "long overdue".
He said: "It is high time that the area is given attention, the work in Carden Place is overdue and is welcome to see but far more action is needed.
"There are streets nearby in even worse condition and which need to be resurfaced and repaired.
"Residents cannot understand why streets like Forest Avenue are overlooked even though they are full of potholes.
"I am pressing the case for resurfacing in local streets.
"Some roadways are seriously uneven and driving along them is like a rollercoaster journey. In comparison to these locations, Carden Place looks like a low priority."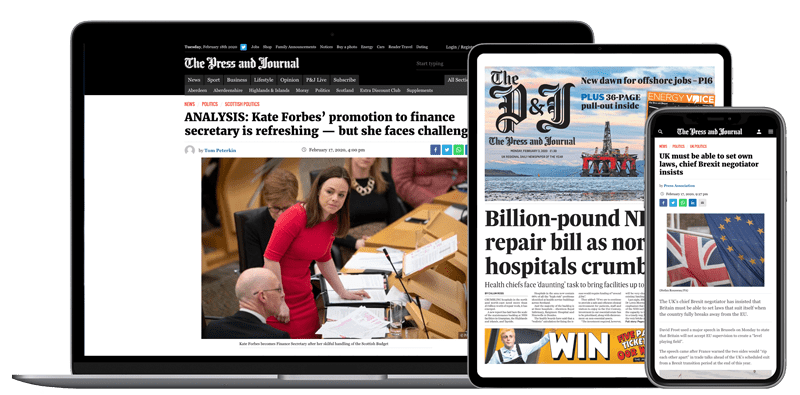 Help support quality local journalism … become a digital subscriber to The Press and Journal
For as little as £5.99 a month you can access all of our content, including Premium articles.
Subscribe