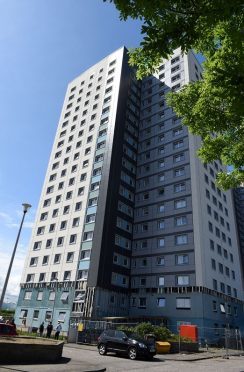 DRUGS totalling £2.7million have been seized from the streets of the north-east in just a year, with police raiding almost ten properties a week.
Huge quantities of cocaine, crack, heroin and cannabis have been found in Aberdeen, Aberdeenshire and Moray by officers in busts.
And yesterday the Press and Journal caught a glimpse into the region's underworld of narcotics when we joined police on a raid in the city.
Officers stormed a flat in Regent Court, Seaton, cuffing and strip-searching the occupants before deploying sniffer dogs as a quantity of cannabis was seized.
Deafening slams of a battering ram, yells of "Police!" and dust from a destroyed door filled the air when officers successfully broke through.
More than 500 warrants like this were executed in the last year by police in the north-east. .
At the morning briefing, a team of around eight officers were told the force had received intelligence that an English-based serious organised crime group with links to Birmingham was operating from a base at the high rise in Seaton, Aberdeen.
Each member of the team was told of their role, from who was to ram the door to who was guarding exits to the building.
The officers, wearing stab vests and protective gear under their plain clothes, piled into unmarked cars and set off to the flat block in convoy. The team instantly sprang into action on arriving at the block, rushing to the flat, making sure exits were guarded before forcing entry to the flat.
They shouted "Police, get back!" as the reinforced door of the council flat was demolished in seconds.
Within an instant, three people inside were cuffed as other officers carried out a search of the building during the slick operation.
A woman from a nearby flat with three terrified children inside was screaming as officers charged the door, but Detective Sergeant John Snedden moved to reassure her police were there and there was nothing to worry about.
The three people were held in the flat and strip searched before sniffer dogs were brought along to check out the scene. It was later confirmed that a quantity of cannabis was found and the trio were "helping officers with their inquiries".
DS Sneddon said: "It's our ultimate aim to protect people in the north-east and these criminals exploit and prey on the most vulnerable. The majority of them also come from outwith the area so therefore don't care about the consequences their actions have on the communities they're operating within." He also urged members of the public to inform police of suspicious activity.
He added: "By having the confidence to tell us your concerns we can make it very difficult for organised crime groups to operate."
Detective Superintendent Alex Dowall insists getting drugs off the streets in the north-east will remain a top priority for the force.
He said: "We will make continued efforts to build on these excellent results and we will continue to make it a priority of the division to get controlled drugs off the streets.
"Drugs come in through a number of routes, whether that's road or rail. They come through various routes which all receive continued attention.
"We are continually focusing on arterial routes into and away from the area in order to identify those trafficking drugs into the north-east."
Latest figures reveal 504 of these type of searches were carried out in the north-east in just a year.
In total, 15kg of cocaine including crack was seized over the period as well as 5kg of heroin and 250kg of cannabis.
Figures are taken for Aberdeen city and shire from January 2016 to December 2017, and for Moray from April 2016 to March 2017. The previous year, £1.8million worth of drugs was seized in the region.
Det supt Dowall added: "This result is down the work of officers in the division as well as national resources that are available to assist us on a day to day basis.
"We are fully aware of the effects drugs have on people, and we will continue to make this a priority of the division.
"We will continue to work with partners in order to assist those who are most vulnerable.
"We must also thank the public for their assistance."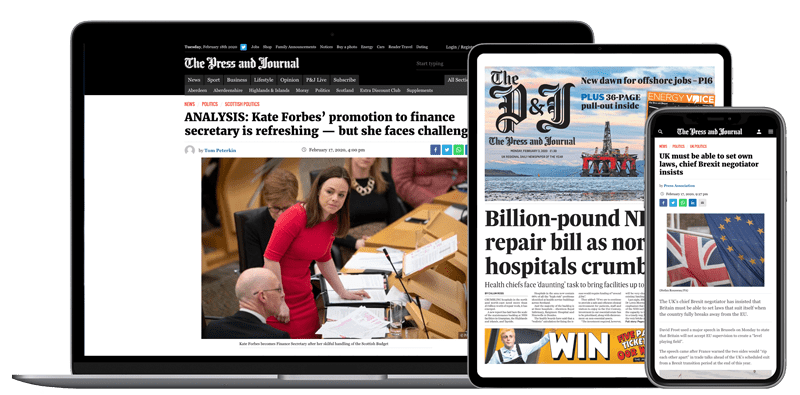 Help support quality local journalism … become a digital subscriber to The Press and Journal
For as little as £5.99 a month you can access all of our content, including Premium articles.
Subscribe