A senior Dons executive has promised the club's planned new stadium will be "world class" – despite opponents of the development submitting a fresh objection.
The £50million proposal for a 20,000-seat arena, training academy and heritage museum at Kingsford, between Westhill and Kingswells, will be considered by the city council in October.
The No to Kingsford group has long been fighting the development and has lodged a fresh pleas to the council.
Leading north-east business groups come out in support of new £50million Dons stadium
In a letter sent to the council, the No to Kingsford group has raised concerns about the site being built on green belt land and a potential increase in traffic.
But Aberdeen Football Club executive vice chairman George Yule has spoken about the economic benefits to the wider north-east.
The project would be delivered in two phases, with the community and sports facilities and football academy constructed first and the stadium built in the second phase.
The club aim to be playing matches at the new stadium in the 2020-21 season.
No to Kingsford wrote: "There is a legal precedent to support the denial of this application in order to protect the Green Belt.
"It is therefore requested, on behalf of No Kingsford Stadium Limited, that the Council refuse planning permission. "
Mr Yule said that the club was trying to satisfy demands.
He said: "Our team of independent planning, environmental, economic and transport experts are confident that we have submitted a planning application which meets every requirement in the protests and addresses both genuine and perceived concerns.
"While those objecting to our proposals are obviously highlighting some of the very localised issues, it's worth reiterating the overall socio-economic benefits that will be derived for the wider region if our plans get the go-ahead.
Everything you need to know about the Dons' new stadium plans
"These include investment and employment opportunities, greater sports and recreation facilities for all, which will help improve health and well-being in the area, not to mention the increase in reach of the excellent work of the community trust.
"This is in addition to the obvious benefits to the club in terms of attracting and retaining talent to improve our on-the-pitch performance and create the ripple effect of a feel-good factor.
"This is a major private sector investment in a world-class sports facility which will send out a strong and positive signal about Aberdeen at a time when confidence needs boosting."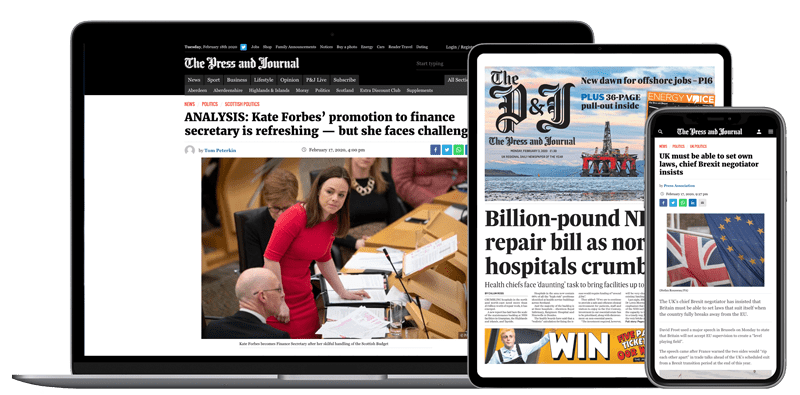 Help support quality local journalism … become a digital subscriber to The Press and Journal
For as little as £5.99 a month you can access all of our content, including Premium articles.
Subscribe