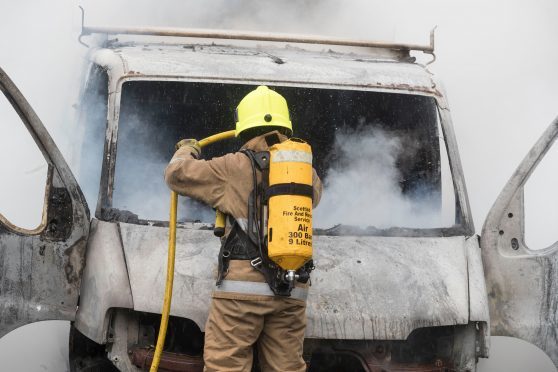 An organic fruit and vegetable van burst into flames on a busy street in Aberdeen's west end yesterday morning.
The fire service was dispatched to Hammersmith Road just after 11.34 upon receiving reports of a vehicle on fire.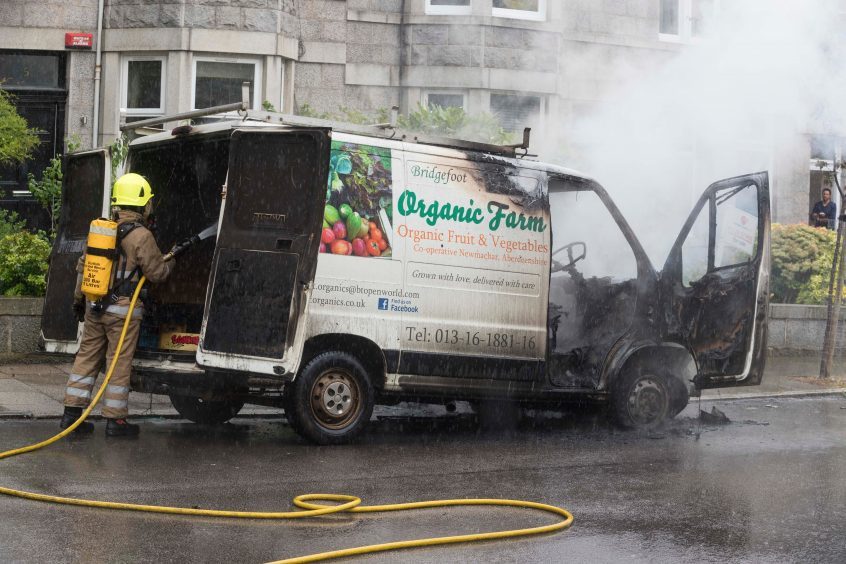 The blaze involved a vehicle from Bridgefoot Organic Farm.
Fire teams battled the blaze for around 10 minutes, before it was brought under control just after 11.50am.
A spokesman for the organic company, based near Newmachar, said the occupants of their van were unhurt.
The incident took place on Hammersmith Road.
However, the vehicle received severe fire damage, and its front half was burned down to the frame in the blaze.
A spokesman for the fire service said: "We were called to reports of a van on fire at around 11.34am.
"We sent one appliance, and received the stop message soon after at 11.50am."
One Hammersmith Road resident, who did not wish to be named, said: "I looked out my window and there was just this huge fireball."
Ward councillor Ian Yuill said: "The main thing here is that nobody was hurt or injured, which is surprising because this was clearly a very serious fire.
"We must commend the efforts of the fire service for their hard work displayed here.
"This was a substantial blaze, and they worked very hard to bring the fire under control very quickly."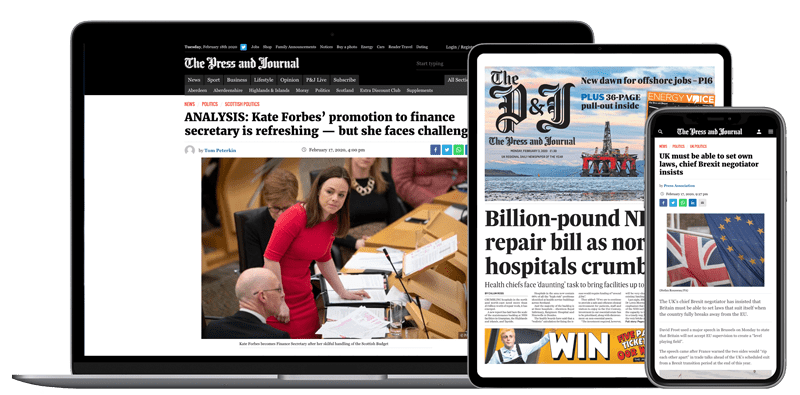 Help support quality local journalism … become a digital subscriber to The Press and Journal
For as little as £5.99 a month you can access all of our content, including Premium articles.
Subscribe