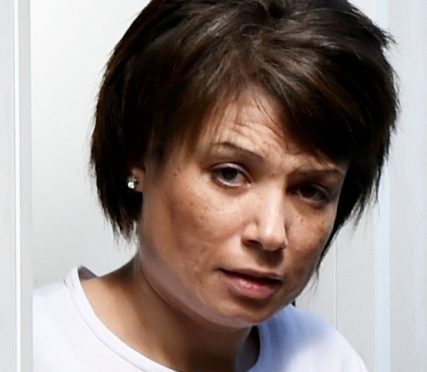 An alleged fraudster who is claimed to have duped pensioners out of thousands of pounds has branded her accusers liars.
Cheryl Mitchell told Aberdeen Sheriff Court that Irene Lofthus, Allan Clark, Roy Johnson, Kate O'Hara and John Davidson should not have identified her during her trial.
The 35-year-old denies 19 charges relating to fraudulent activities.
Following the ending of the prosecution case, defence agent Stephen Hughes called Mitchell to give evidence in her own defence.
He questioned her about Mrs Lofthus, who gave a detailed account in court of how she first met and welcomed new neighbour Mitchell to Deeside Gardens, Aberdeen.
Mrs Lofthus had previously told the court how she confided in Mitchell about her husband's ailing health and how she was struggling to access his bank account.
It is claimed that the defendant took Mrs Lofthus' bank details at a later date on a visit to her house, stating she was a banker and knew how to access the money, before going on to pay for holidays to Tenerife and Amsterdam.
In court, when asked if she could see her neighbour, she looked over at the dock, waved and said: "Hi Cheryl."
Mr Hughes asked Mitchell: "Do you remember when she looked over and said that? Do you know Mrs Lofthus? She was very clear that she knew you."
Mitchell replied: "No, I've seen her over the fence mowing the grass but I've never spoken to her apart from saying 'hi'."
"Is she lying?" asked Mr Hughes. Mitchell said she was.
He also asked her about Allan Clark, a pensioner who was suffering with prostate cancer, poor hearing and asthma.
She claimed she had never seen him in her life, before CCTV footage was played of her accompanying him in the Queen's Cross branch of Clydesdale Bank.
She went back on her original statement, saying she first saw him immediately outside the bank and offered him assistance when he slammed his hand in the door of his car.
She added: "That's the first time I saw him. I had not been round to his house. I don't know him."
Footage showed Mitchell next to Mr Clark at the cashier's desk, where she was seen taking something from the bank teller and putting it into her handbag.
In earlier evidence, the worker, Anne-Marie Kennedy, told the court that she gave Mitchell cash, and she said: "That will come in handy." Mitchell denied the claim.
Mr Hughes asked: "What would the bank worker have to gain from telling that lie?" Mitchell said she didn't know.
Footage was also shown of Mitchell in banks with her ex-husband's uncle Roy Johnson and Kate O'Hara.
She accepted that it was her in the footage, but claimed she was with Mr Johnson to help with his pension.
She said Ms O'Hara asked her to take her to the bank but didn't disclose a reason.
When asked if each witness who had identified her had lied, Mitchell said: "Yes."
She is expected to continue giving evidence next week.