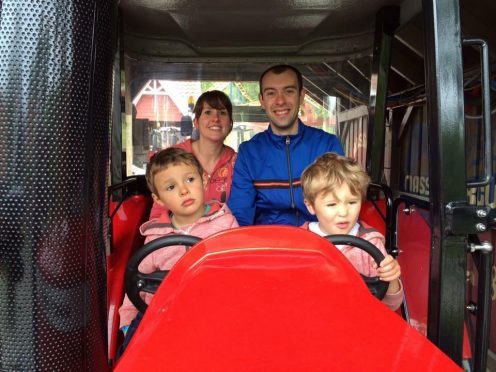 Travelling with young children is a stressful time for any parent, with long queues and tantrums a regular part of the airport experience for many.
But a north-east dad has heaped praise on staff at Aberdeen International Airport for their "generosity and kindness" in helping him and his wife and their two autistic sons onto their plane without a hitch.
Kris Cruickshank, 29, who is originally from Bridge of Don, was travelling to his home in Stavanger, Norway with his wife Aileen and six-year-old Alexander and four-year-old Michael.
Alexander is non-verbal meaning he has little ability to communicate, which according to Mr Cruickshank can "and can often result in severe autistic meltdowns and intense self harming".
When the family got to security, Alexander had an "intense" episode, but staff did everything they could to calm him down as soon as they realised what was wrong.
He said: "We said to the lady at security he was autistic as we were aware we were holding up everyone. We were amazed at what happened next.
"The lady working at security told all of her colleagues at security to stop rolling all the bags going through X-ray to stop the noise and called over a couple more of her colleagues to assist us.
"They took my wife and oldest son through the metal detector and into a quiet room so our oldest son could calm down and have some peace and quiet and they also helped me with the bags and everything else that had to go through security and even had a laugh and a joke with our youngest son getting him through the metal detector as a way of keeping him occupied."
Staff then offered the family early boarding.
Airport chiefs have launched a new initiative recently to help train staff on "hidden disabilities" like autism.
Mr Cruickshank wrote a glowing five star review to the airport online which has since gone viral and been viewed by more than 30,000 people across the globe.
He added: "I just can't thank the staff enough, without their help we probably couldn't have flown out that day."
A spokeswoman for the airport said: "We are dedicated to making our airport a friendly and accessible place for all of our passengers and we are thrilled that our staff were able to help make Kris and his family's journey easier."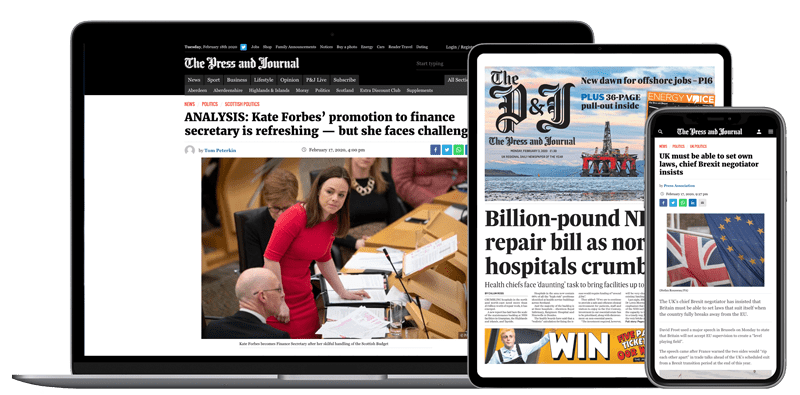 Help support quality local journalism … become a digital subscriber to The Press and Journal
For as little as £5.99 a month you can access all of our content, including Premium articles.
Subscribe