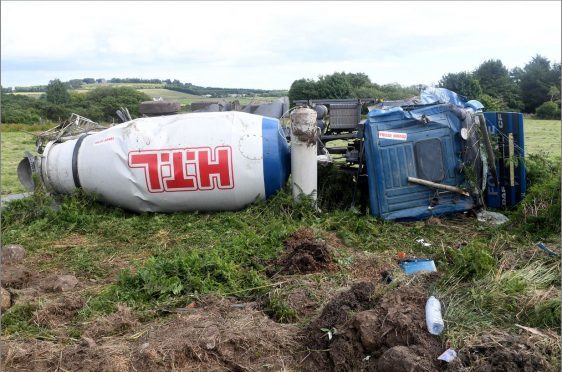 A road was closed last night and an investigation launched after a cement mixer tipped over at the Aberdeen bypass.
The truck overturned at around 5pm on Tuesday night on the B979 Netherley to Stonehaven road, and council chiefs closed between 7pm and 1-0pm the road last night for it to be removed.
The incident is the latest in a long line of accidents on the £745million and is the fifth vehicle to have been toppled in just over two weeks.
Third accident on AWPR in 10 days sparks further safety fears
Safety concerns have been raised numerous times with many whistleblowers raising the alarm.
Yesterday, one contractor at the section said: "This is all too common, a lot of the guys are very worried about the number of incidents being reported."
Aberdeen South MP Ross Thomson said: "I have already written to the Transport Minister and Aberdeen Roads Ltd seeking assurances about safety on the AWPR site.
"I am sure many people will be wondering why similar accidents are happening time and time again.
"This is just the latest in a catalogue of instances where lorries have tipped over.
"There is a clear pattern here, and one of the things that needs to be established is whether this an issue of driver training, bad practice or difficult working conditions. Either way, it needs to be addressed before someone is seriously hurt."
A Transport Scotland spokesman said: "We can confirm that a road traffic accident occurred last night and understand that Police Scotland is investigating.
"As an investigation is currently ongoing, it would be inappropriate to provide further comments at this stage."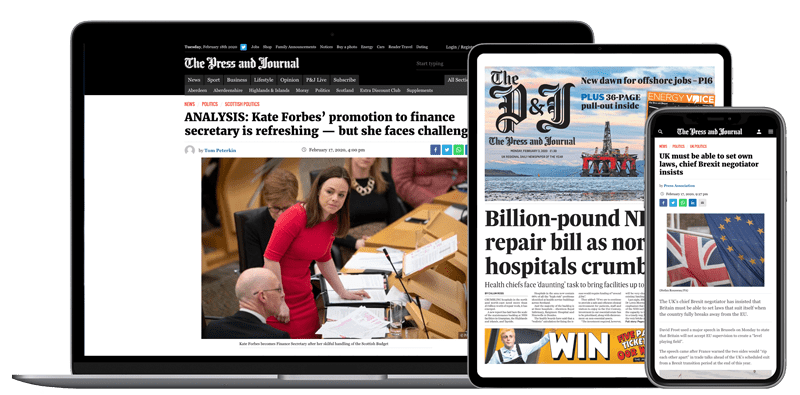 Help support quality local journalism … become a digital subscriber to The Press and Journal
For as little as £5.99 a month you can access all of our content, including Premium articles.
Subscribe