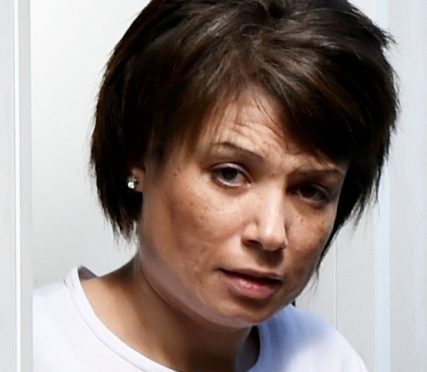 An Aberdeen grandmother who helped police catch a conwoman, who swindled her and vulnerable pensioners out of more than £50,000, has said she forgives her for her crimes.
Cheryl Mitchell, 35, targeted pensioners across the north-east by pretending to be a council or utility worker when she turned up on their doorsteps – her oldest victim was 102 years old.
North-east fraudster Cheryl Mitchell back behind bars after being found guilty of 18 charges
Last week, Mitchell was found guilty of 13 fraud charges, following a three-week trial at Aberdeen Sheriff Court, and jailed for five years.
But Irene Lofthus, a former neighbour of Mitchell, revealed she has forgiven her after she duped her out of £2,538.
The 79-year-old fell victim to Mitchell after she confided in her about the health of her husband, who was expected to die after suffering a serious stroke.
She had told Mitchell that she was struggling to gain access to her husband's bank account, because there was no power of attorney in place, and a few days later Mitchell turned up on her doorstep asking for advice, with claims that her own grandfather was in hospital after a similar stroke.
Mrs Lofthus said: "That's when the tears came. I helped her into the house and I told her to sit down and that I would make her a cup of coffee."
But when the grandmother-of-four left the living room, Mitchell took a note of the pensioner's financial details.
Mrs Lofthus added: "She obviously had a mobile phone somewhere to take photographs. Within half an hour ,she had booked holidays, hotels and car hire."
The scrap of paper on which Mitchell had written Mrs Lofthus' details was a vital piece of evidence that helped convict her.
North-east mum reveals years of torment at hands of serial fraudster Cheryl Mitchell
The pensioner said she was worried about taking the stand in court, but decided it was the right thing to do.
She said: "I decided that, if I didn't take the stand, she would get off with it.
"I knew my evidence damned her.
"I wanted her to be on the front page, so that when she got out of jail, she wouldn't be able to do it again.
"I did it to protect as many people as I could, because I knew how convincing she was with me.
"I forgive her, but to forget is difficult."