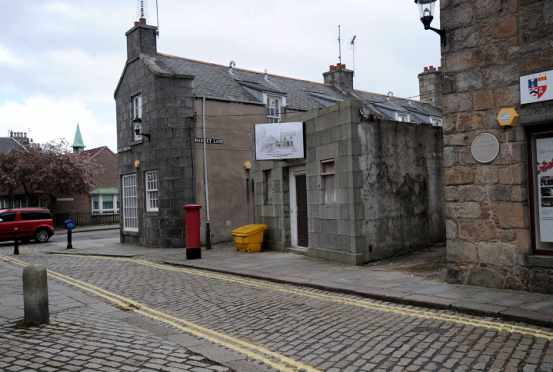 Plans to transform former public toilets in one of Aberdeen's most historic streets into a cafe have been approved by councillors.
Developer Harry Miller, from Ferryhill, bought the disused restrooms next to the A-listed Old Town House in the heart of Old Aberdeen in 2015, with the intention of giving the 1932 building a new lease of life.
A similar proposal was narrowly thrown out by the planning committee last year by eight votes to seven after fears that building materials – which included aluminium and steel – would look out of place in the surrounding area, which features several historically listed properties.
However, at yesterday's committee meeting, councillors unanimously approved the new design –  which replaced many of the features with granite and wood – under the added condition that the cafe would have no outdoor seating unless approved through a separate application.
Marie Boulton, the convener of the planning, development and management committee said allowing seats outside had the potential to create problems for the local community.
She said: "We're trying to promote the idea of cafe culture around the city, however it is important to be mindful of residents.
"The designs show that there will only be space for about one or two tables, but because this area is part of the Aberdeen University grounds, there is of course the possibility of a lot of students using this cafe and spilling out into the street.
"It's remarkable how many students can squeeze around a table."
Gordon Mutch, the chairman of Old Aberdeen Community Council, said his organisation had not formally objected to the previous plans, but had appealed to the developer to revise the design to better reflect the site's historic surroundings.
He said: "This building hasn't been in use for decades, so it is fantastic to see that it will once again have a purpose.
"We commented on the previous application, which was refused, that it would be preferable for the development to use materials more in keeping with Old Aberdeen, such as granite, especially because the site is so close to the Old Town House.
"I'm very pleased to see that the developer has taken our views on board."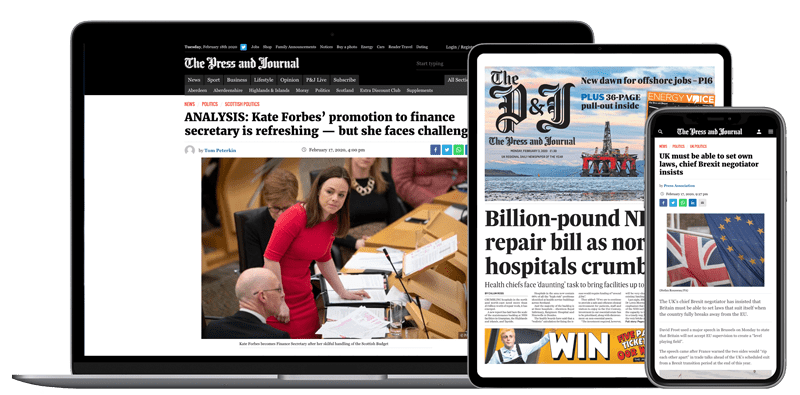 Help support quality local journalism … become a digital subscriber to The Press and Journal
For as little as £5.99 a month you can access all of our content, including Premium articles.
Subscribe