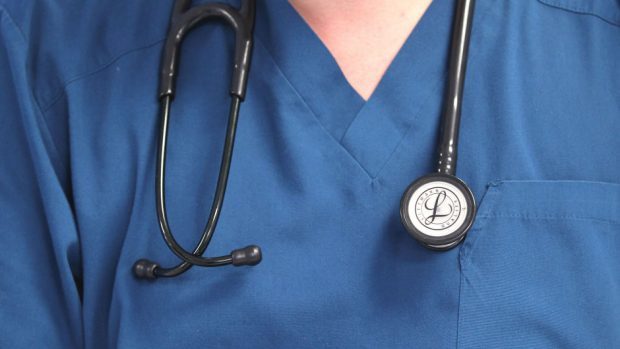 Nurses in the north and north-east could still be owed millions of pounds in backdated holiday pay, it has emerged.
Health chiefs were under fire last night over "unacceptable" delays in handing over the payments to frontline staff.
It follows a Press and Journal investigation which found that health boards in Highland, Grampian, Orkney and Shetland are lagging behind others in resolving the payroll backlog.
The NHS was left with a huge bill in 2008 when changes were introduced to the pay that staff – mainly nurses – receive while on annual leave.
Previously, many areas only paid nurses the equivalent of a basic day shift rate, but failed to take account of the fact that most routinely work nightshifts and weekends.
The rule changed to include the additional "unsocial hours" payments but it meant health boards had to go through the massive task of calculating how much money was owed to staff in arrears, with each area having operated different payroll
systems.
Freedom of information requests to all 14 boards have now revealed major disparities in their progress towards resolving the issue.
NHS Greater Glasgow and Clyde has already forked out £14million on Paid As If At Work (PAIAW) payments since the rule change, while NHS Tayside had handed over £6.735million to 4,100 staff and still owes £2.6million, which it expects to have paid by the end of the year.
NHS Lanarkshire already paid staff "as if at work" but has still given £3.6million to more than 3,100 staff to meet the new standard, and expects to pay the remaining 418 employees owed money by the end of this year.
At NHS Lothian, the board said "all staff entitled to this payment have now received it", while Ayrshire and Arran has also completed the process, having paid £3.7million to 2,661 nurses, and Forth Valley said it had "no outstanding back payments due to be made".
But in Grampian the health board said it was only "part way through an exercise" to identify those owed money, and had paid £296,458 to 110 nursing and midwifery staff to date.
The north-east health board does not expect to have completely resolved the issue until December 31 next year.
NHS Highland said it was "very difficult" to say how much had been paid to staff, but that 270 nurses had received arrears payments since 2015, and the health board expected to have the process completed by April next year.
And the health boards covering Orkney and Shetland said they were "in discussions… to establish if there is, or is not, an outstanding PAIAW issue" and to "work up a process" if money is still owed.
In Dumfries and Galloway, the health board also said it was carrying out a "full scale review" which was "yet to conclude".
NHS Western Isles said it would cost too much money to answer the P&J's questions, while NHS Borders said there was "no mechanism" for extracting the information, and NHS Fife said it was "not retrievable from any of our systems".
Matt McLaughlin, head of health at the trade union Unison, said: "It's fundamentally unacceptable that this money still remains outstanding in some areas. Boards need to prioritise these payments to members.
"It's unacceptable that in some areas, when they've known about this for three or four years, they've still not resolved this issue."
An NHS Grampian spokesman said: "NHS Grampian has agreed appropriate processes and an implementation plan with our trade unions and professional organisations to identify staff who may have been entitled to historic payments."
Cathie Cowie, NHS Orkney chief executive. said: "We are working to identify staff who may have been entitled to these enhanced payments.
"That is a complex piece of work and requires a review of the local arrangements in place within each area of the organisation. We are committed to ensuring that staff are reimbursed as soon as possible."
An NHS Highland spokesman said: "NHS Highland have been undertaking a review of  'pay as if at work' and are now in the final stages of the project.
"A number of staff have received arrears of pay already with the remaining staff expecting to receive payments from September onwards.  We are therefore unable to confirm the overall number of staff involved or the total value of payments to be made
at this stage."