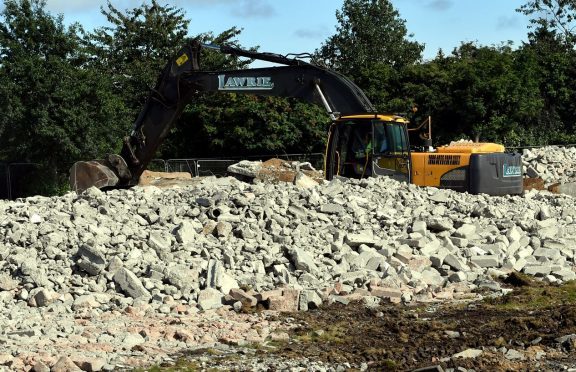 The demolition of a modern office block in Aberdeen was "heartbreaking" but may just be the "tip of the iceberg", a man behind the decision has said.
Malcolm Allan tore down the three storey complex in Dyce this month – blaming a lack of interest from tenants and escalating business rates rises.
Now Colin Wood, technical manager at the firm, said he fears other companies may follow suit.
He said that the burden of business rates for this vacant property, "with only a very minor rates relief, results in total costs of close to £3,000 per week simply to keep an empty building standing.
He said: "Owners of vacant buildings are faced with a stark choice between ongoing increasing costs over which they have no control or the demolition of perfectly serviceable buildings, to bring an end to the financial burden.
"Businesses like ours will not have an easy decision to make.
"It is heart breaking and defies logic to have to tear down valuable property.
"Malcolm Allan may be amongst the first in Aberdeen to take this bold step but unfortunately there are many other building owners sitting with vacant properties costing them money and at some point the balance will tip from paying to keep the empty building to cutting your losses.
"The Dyce office block could be the tip of the iceberg."
Last night Conservative Gordon MP Colin Clark said: "No developer in their right mind would want to demolish a perfectly good building.
"I hope that the SNP government will explore possible options for relief for property owners in this area who find themselves hammered by rates on vacant office space that they cannot let due to the oil downturn."
But SNP Aberdeenshire East MSP Gillian Martin said: "It is entirely within the gift of council administrations to implement a concessionary scheme that takes into account a local situation.
"As for empty property, I see no need to bulldoze buildings to avoid tax. There are opportunities to sublet to smaller companies or sell off assets if companies feel they no longer have use of them."
A Scottish Government spokesperson said: "We anticipate the Barclay Review will report in August and Ministers have committed to act swiftly on the recommendations."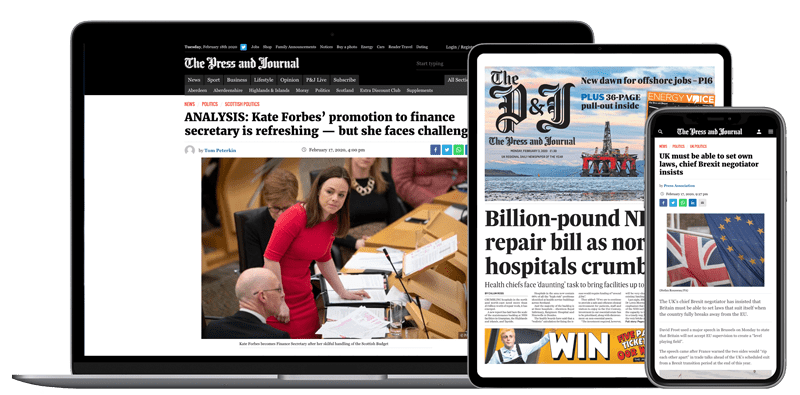 Help support quality local journalism … become a digital subscriber to The Press and Journal
For as little as £5.99 a month you can access all of our content, including Premium articles.
Subscribe