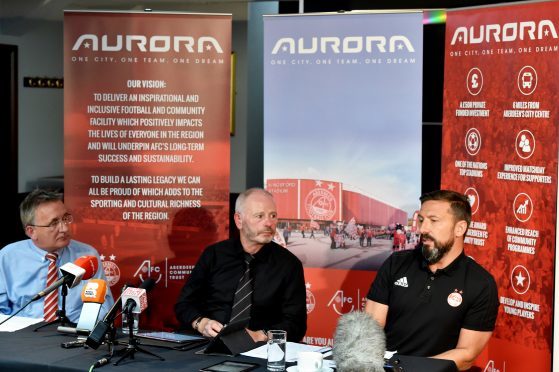 Aberdeen Football Club has warned that its drive to find a new home is its "last chance" to cement its place among Scotland's elite clubs.
Dons chairman Stewart Milne warned yesterday there was "no plan B" if the proposal to create a £50million ground with accompanying training facilities at Kingsford is rejected.
VIDEO: Fly-through footage reveals what Aberdeen FC's new stadium could look like
The businessman was speaking yesterday as he launched a campaign to rally support for the scheme – which has already secured the backing of Sir Alex Ferguson.
He revealed that, over the past 18 years, the club had ploughed £5million into exploring other sites across the city to base the new ground but that those efforts had all hit a brick wall.
Mr Milne said that while the move could shape the club "for the next 50 years and beyond", remaining at Pittodrie would sound the death knell for its ambitions.
He said: "There are no other options available to us, there can be no plan B – a negative decision would have massive bearings on the future of this football club.
"Having to remain at Pittodrie could finish Aberdeen as a serious player in Scottish football, there will come a time when we are unable to host European games there.
"The prospect of starting again simply doesn't bear thinking about, this is our last opportunity to deliver this."
Mr Milne, first team manager Derek McInnes and vice-chairman, George Yule, all issued impassioned pleas on behalf of the side while surrounded by vintage images of past glories in Pittodrie's Sir Alex Ferguson Lounge.
And Sir Alex, who led the Dons to victory against Real Madrid in the 1983 European Cup Winners' Cup final, believes those heights could again be reached if the relocation takes place.
He said: "With best-in-class football training pitches on the same site as a modern stadium, Aberdeen FC has the opportunity to steal a march on other European clubs.
"I'm wholeheartedly behind the plans and encourage fans to get behind the campaign too."
Gothenburg Great Willie Miller, golf legend Paul Lawrie and chief executive of the Saltire energy firm, Mike Loggie, have also backed the campaign.
The council's planning committee will decide the application on October 11, and Mr Milne stressed the potential wider benefits of it being endorsed.
He added: "We all know the impact the oil downturn has had on this region.
"This plan would signal confidence in Aberdeen and help underline that it is open for business.
"This is no pipe dream, if we get planning permission we aim to be on site by the end of the year."
Aberdeen FC's vice-chairman, George Yule, said the rallying campaign – entitled the Aurora Project – was designed to recapture the spirit that has preceded major fixtures in recent years.
He said: "This is far more than a football stadium, it could touch the lives of people across the region.
"That is why we want those in favour of our plans to make themselves heard and help get the application over the line.
"We want a repeat of the way the city got behind the club in the run-up to the Scottish Cup final."
Mr Yule encouraged supporters to write to local politicians expressing their feelings, and to proudly display stickers and banners. An animated 90-second clip released last night shows that full-size training pitches would be created as part of a first phase of work.
It also offers a bird's eye view of the proposed stadium, swooping around the various features it is envisaged to encompass such as a club shop, cafe and supporters bar.
The film details where a memorial garden would be based, near a proposed heritage centre documenting the Dons storied history.
Manager Mr McInnes spoke of the effects the scheme could have on the team's performance.
He said: "The benefits are clear for all, we are doing well but we could be stronger with better training facilities."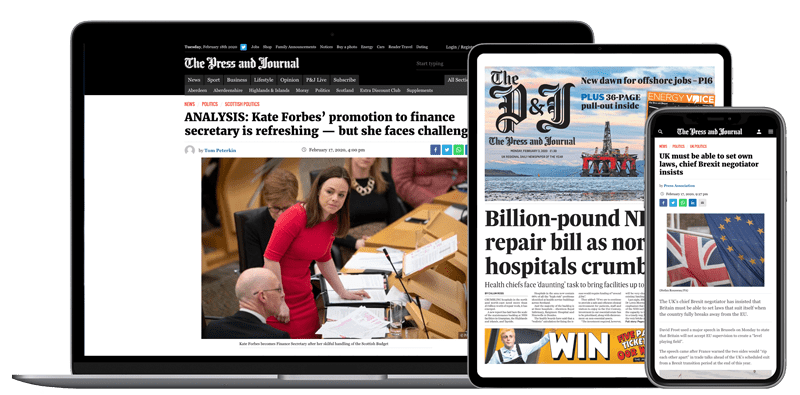 Help support quality local journalism … become a digital subscriber to The Press and Journal
For as little as £5.99 a month you can access all of our content, including Premium articles.
Subscribe