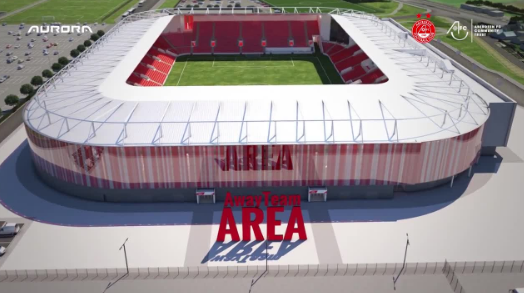 Aberdeen FC bosses detailed the club's fruitless search for a new stadium over the past two decades as they explained why the Kingsford site is now its only option.
Chairman Stewart Milne said several plots across the city had been investigatedn prior to plans to base the stadium on 60 acres of ground at Kingsford being drawn up. The Scottish Government decreed that £30million to build a new ground at Bellfield Farm, near Kingswells, would only be granted if Scotland and Ireland's bid to host the 2008 Euros was successful.
When Austria and Switzerland were selected to host the contest, the relocation plans were reluctantly scrapped in 2003.
VIDEO: Fly-through footage reveals what Aberdeen FC's new stadium could look like
In 2007, an application was lodged to move to a site at Loirston Loch, at Nigg.
But the council decided that land would better suit a new academy to serve the south of the city.
Mr Milne said he had spent a "horrendous" amount of time piecing together the ultimately unsuccessful relocation plans.
He said the club's application to take over the new spot between Kingswells and Westhil stretched beyond 1,000 pages.
The building magnate said: "It is close to the city, and would be provided for by good transport links with the Aberdeen bypass. We have secured control with the sole landowner, unlike other potential sites which are under multiple ownership. And having that space available to co-locate our training pitches with the stadium will create the best environment to inspire, motivate, attract and retain the best players and staff."
However, Westhill residents have formed the No Kingsford Stadium Group to oppose the venture. Last night, they released a statement urging councillors to weigh up the impact of the development on their community.
The statement said: "We agree with the multiple concerns and objections about this planning application. The Kingsford site is seven miles from the city centre and hard up on the Aberdeenshire border.
"The club's proposed transport strategy is unsustainable and unworkable to such an out of city development."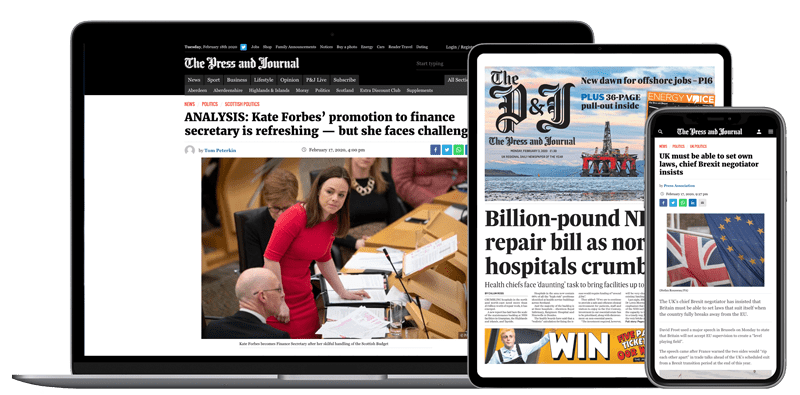 Help support quality local journalism … become a digital subscriber to The Press and Journal
For as little as £5.99 a month you can access all of our content, including Premium articles.
Subscribe