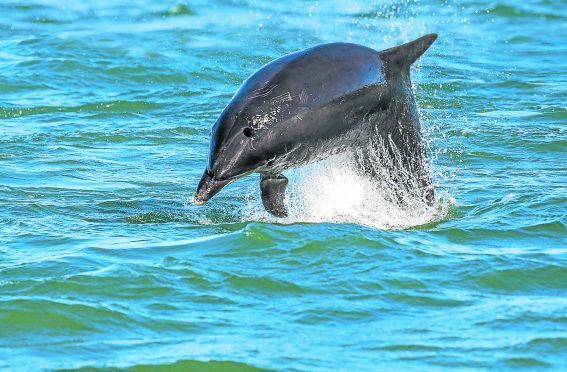 Ambitious, multimillion-pound plans to create a "world-class" dolphin-watching centre in Aberdeen are set to be backed by the council.
The Granite City is renowned as the only major conurbation in Europe where the popular aquatic mammals can be seen.
Last June, details of the large-scale Greyhope Bay Project were revealed with the aim of creating a marine science and heritage centre on the coast, close to Torry.
VIDEO: Virtual reality 3D tour reveals plans for £10million Aberdeen dolphin watching centre
It comes after five years of RSPB Scotland's successful Dolphinwatch project at the nearby Torry Battery, which has so far attracted more than 15,000 visitors eager to see the city's famous dolphin population.
It is estimated the cost of the project would be between £8.5million and £10million and around £120,000 has already been secured.
Next week, councillors will be asked to approve a further £20,000 a year for two years from council funds to get the project off the ground.
The report reads: "This development phase is now at a critical juncture, with funding being secured for specific elements of the project including feasibility work, preliminary site investigations, outline planning application, design development and detailed cost planning.
"The project aims to increase civic pride for Torry and Aberdeen and to continue active engagement with the community to ensure the Greyhope Bay development responds to needs locally."
Marine biologist Fiona McIntyre, the managing director of Greyhope Bay Ltd, described the project as an "opportunity" to develop the city's tourism sector towards nature.
She said: "It is great news that the council is considering offering support.
"This is a huge project, but it is also a great opportunity to develop the city's tourism offerings.
"It is important that we look to options as the city moves away from oil and gas and here is an opportunity to make the best of our assets as a city."
David Fryer, secretary of the Torry Community Council, said: "We believe that this project will bring benefits to Torry and enhance its reputation as a key location for dolphin watching.
"We think this is a good project and we hope it gets the support that it deserves."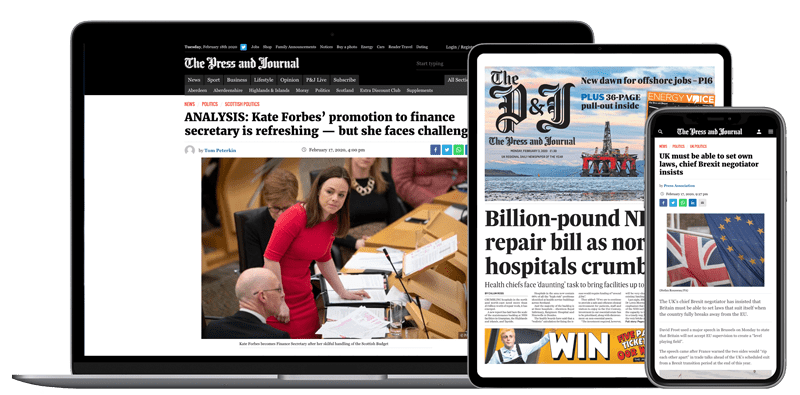 Help support quality local journalism … become a digital subscriber to The Press and Journal
For as little as £5.99 a month you can access all of our content, including Premium articles.
Subscribe