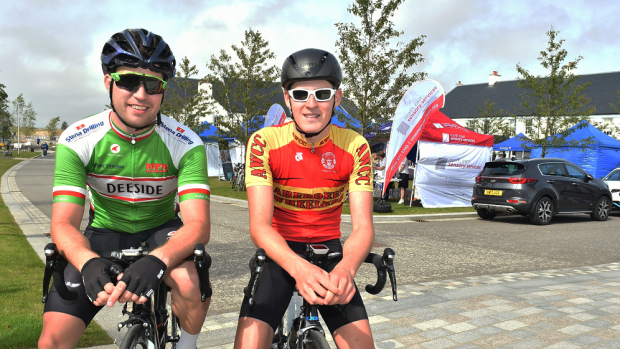 Hundreds of cyclists travelled across the hills of Aberdeenshire yesterday to raise cash for a north-east charity that supports those with serious sight or hearing loss.
Now in its second year, the Chapelton bike ride offers challenges for both novice bikers and expert riders alike in its 12 and 42-mile routes.
Around 207 people took part in this year's event to test their mettle and raise funds for North East Sensory Services (NESS).
In addition to races for cyclists, families were also able to enjoy a variety of stalls, food stands and activities at the village of Chapelton, close to Newtonhill,
Last year, the ride mustered more than £6,000 for the charity, but this year, thanks in part to the sunny weather, event organiser Neil Skene from NESS said he was hopeful even more cash will have been raised once they reach a final total.
Mr Skene added: "The Chapelton Bike Ride is a highlight of the year for us, and the cash raised by all the bikers helps to make a huge difference to the services we are able to offer to the thousands of people living all across the north-east with serious sensory issues.
"We haven't found out how much we've raised in total yet, but I'm cautiously optimistic that we could have beaten last year's total, which is incredible.
"Each and every person who came along today to watch or take part in the bike ride is a star in our books, and I would like to thank them for making this year's event such a huge success."