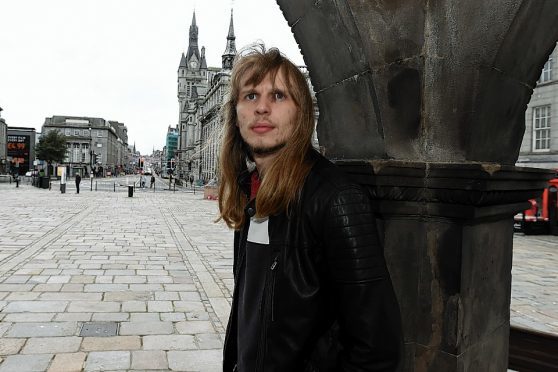 A north-east musical prodigy will watch with wonder as his work is performed by a European band visiting Aberdeen at the weekend.
Joe Stollery, who is autistic, had his name enshrined with those of some of his musical heroes when he visited Geneva in April to see the city's official wind band perform one of his pieces.
The 23-year-old struck up such a good relationship with the Swiss musicians that they decided to tour Scotland this month especially to play his music in his home city.
The group will touch down in the region tomorrow, ahead of shows in Aberdeen and Stonehaven.
The wind band, Harmonie Nautique, commissioned a piece by Mr Stollery earlier this year and performed it for the first time in April.
The 23-year-old student travelled to Switzerland to watch the work, entitled Prometheus Icebound, being performed for the first time.
While there, he was asked to etch his signature alongside those of Elgar and Tchaikovsky in a book recording the composers whose music the band had played since being established in 1880.
Mr Stollery said the overall experience had already surpassed anything he had expected when he began composing music.
He said: "I went to see my piece being performed in Geneva, then we started talking about the musicians coming to Aberdeen to perform it here.
"The band is very important in Switzerland, so this entire thing has been overwhelming to me."
Mr Stollery, who is studying for his PhD in music composition at Aberdeen University, has also written operas based on the local area.
He is originally from Monymusk but has moved to Aberdeen to complete his studies.
The Swiss band will also perform music written by Rossini, Berlioz, Marquez and Khachaturian.
The first show will take place at 7.30pm tomorrow, at Aberdeen's Salvation Army Citadel on Castle Street.
A second show is being staged at Mackie Academy in Stonehaven at 7.30pm on Saturday.
Entry to both will be free, though donations to autism charity Friendly Access will be welcomed.
Harmonie Nautique commissioned the piece from him and the piece was performed in April earlier this year in Geneva.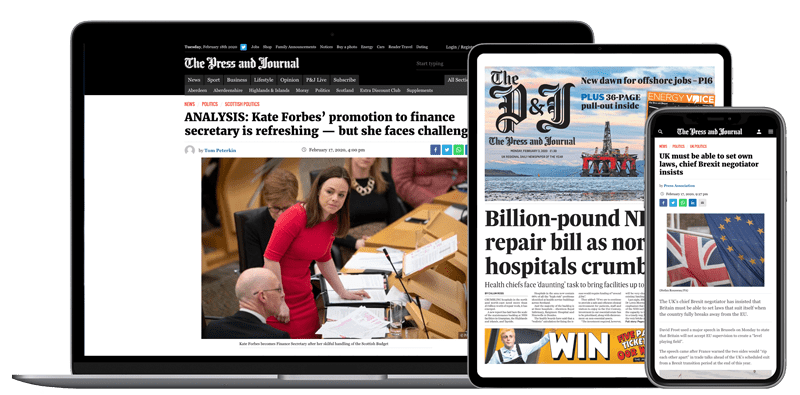 Help support quality local journalism … become a digital subscriber to The Press and Journal
For as little as £5.99 a month you can access all of our content, including Premium articles.
Subscribe