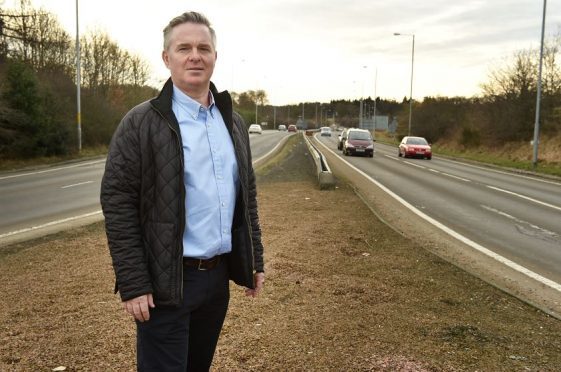 Time is running out for north-east firms to challenge controversial business rates bills and claim help – with business leaders and politicians warning: "use it or lose it".
Companies have until September 30 to challenge a revaluation which has left thousands facing exorbitant payments for the next five years.
There was outrage in the region earlier this year when it emerged the new rates were based on calculations made before the oil price stump.
Many businesses have claimed they will struggle to stay afloat if hit with the double blow of rates rises coupled with plummeting trade brought on by the North Sea crisis.
Colin Clark, MP for Gordon, said: "We know that there are likely to be a large volume of appeals, but if you don't contest it, then you could be saddled with a higher rate for up to five years.
"The same applies to the transitional relief packages on offer – anyone who thinks that their business qualifies should get their application in.
"There might be a misconception that this relief will just be automatically applied. It won't. Companies actually have to apply for it.
"The message is clear: use it or lose it."
James Bream, research & policy director at Aberdeen and Grampian Chamber of Commerce, said: "There is a £17million pot of funding waiting and available to organisations in the north-east who have been impacted by the rates review.
"We would strongly urge business who are concerned about the rateable value of their property to appeal now and make sure they also apply for these reliefs. If you don't act before September 30 you may face these bills to 2022."
The Beach Bar in Lossiemouth is faced with an increase of more than 200% – rising from £13,500 a year to £42,000.
Owner Graham Fleming has already submitted his appeal against the crippling changes, which he fears could leave him bankrupt.
However, he believes other firms have "taken their eye off the ball" by focussing on the 12.5% cap for hospitality firms
Mr Fleming said: "People have had to get past the obstacle of applying for relief before they get to the formal appeal. It's a lot of work for people to get through.
"The whole thing has been completely shocking. The more people appeal, the better."