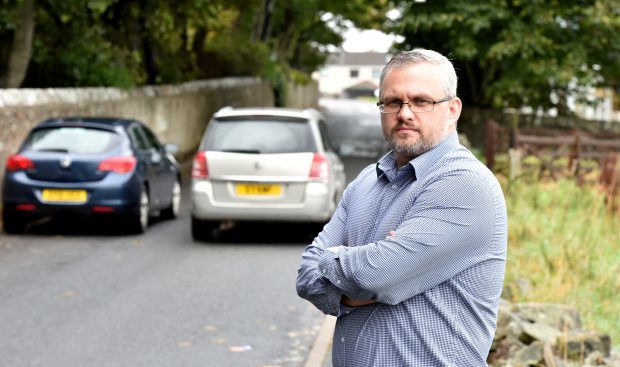 Aberdeen City Council is facing calls to improve safety on a narrow road after a woman was struck by a passing van and left with torn shoulder muscles.
Scott and Shona Morgan have been pleading with the authority to improve the unnamed road by their house in Cove for 18 months.
The couple, who have a 13-year-old daughter and 12-year-old son, claim the situation causes them endless angst about the welfare of their children.
And their fears about the danger posed by vehicles squeezing past one another on the route have now been realised, after Mrs Morgan was hit by the wing mirror of a van while walking their dog.
The support worker was left with "whiplash-like" injuries, and suspected torn muscles in her right shoulder.
Recovering at home, she claimed it was inevitable a more serious incident would occur unless the stretch is transformed into a one-way road.
Mrs Morgan said: "At first, I was just aware of being hit, and I screamed with the shock of it before I even realised it was a van.
"Later in the morning, I felt my neck getting really sore, and my doctor told me to go to hospital.
"They said muscles in my shoulder were torn, and I had injuries typical of whiplash.
"But it could have been much worse, if it was a child, the wing mirror would have struck them on the back of the head.
"The problem is simply that the road is not wide enough for two-way traffic."
As the only family on the road, the Morgans fear they are in a David v Goliath battle when it comes to fighting for road improvements.
Mr Morgan has recorded 290 vehicles using the stretch between Falkland Avenue and Coast Road within an hour.
But he believes there is insufficient signage alerting motorists to the road being a 20mph zone.
A council spokeswoman said: "We have carried out traffic surveys in the area and have communicated the results of these.
"We are continuing to liaise with the resident, and have extended an invitation to meet him to address his concerns."
A police spokeswoman confirmed that officers were investigating the incident.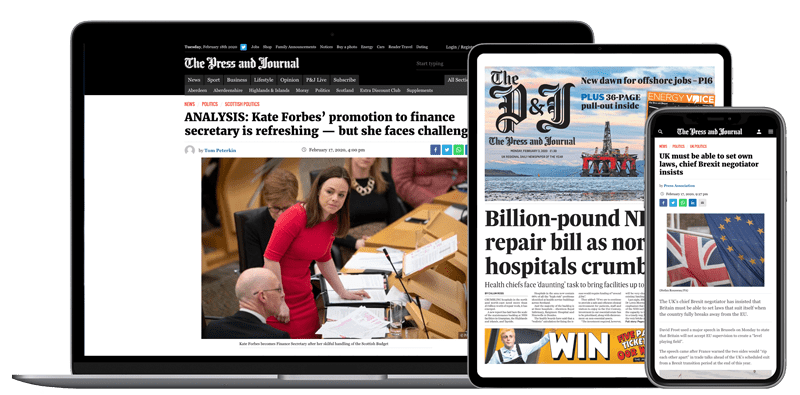 Help support quality local journalism … become a digital subscriber to The Press and Journal
For as little as £5.99 a month you can access all of our content, including Premium articles.
Subscribe