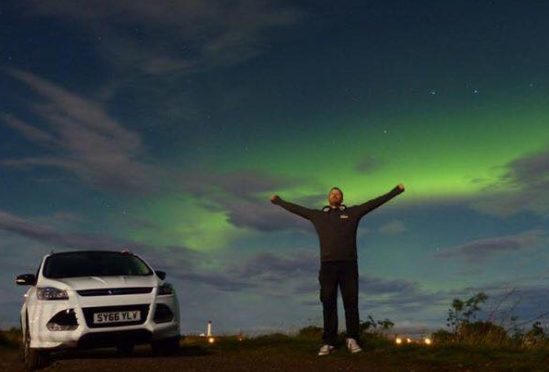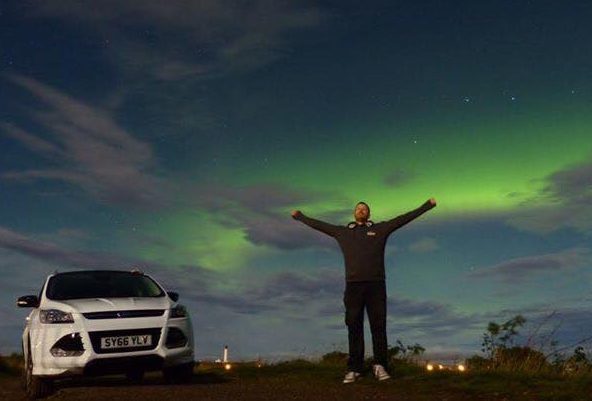 People across the north and north-east were treated to a stunning light display last night as the Aurora Borealis lit up the sky.
Photographers were out in force in the early hours to catch a glimpse of the famous Northern Lights and an increase in solar activity led to particularly striking scenes.
Experts revealed the sun had seen its largest solar flare in 12 years in the days leading up to the display, with huge plasma explosions joining forces to batter the Earth's magnetic field and create the effect.
It meant the lights, ordinarily only visible in the most northerly regions, were spotted as far south as Northumberland with residents across the country seizing the opportunity to take in the display.
Sarah Lister, who was visiting Moray with her Lossiemouth-born partner Steven Andrews, said seeing the lights had always been a "bucket list item" for her.
She added: "We wanted to go to Iceland at some point to do it when our wee boy is a little bit older so we hit it incredibly lucky."
Meanwhile, photographer Pawel Wronski managed to catch a glimpse of the display near Newmachar as he went hunting for his first ever Aurora photo.
He said the lights remained in the sky "for around 20 minutes" allowing him just enough time to make the most of his long exposure shot set up over the A947.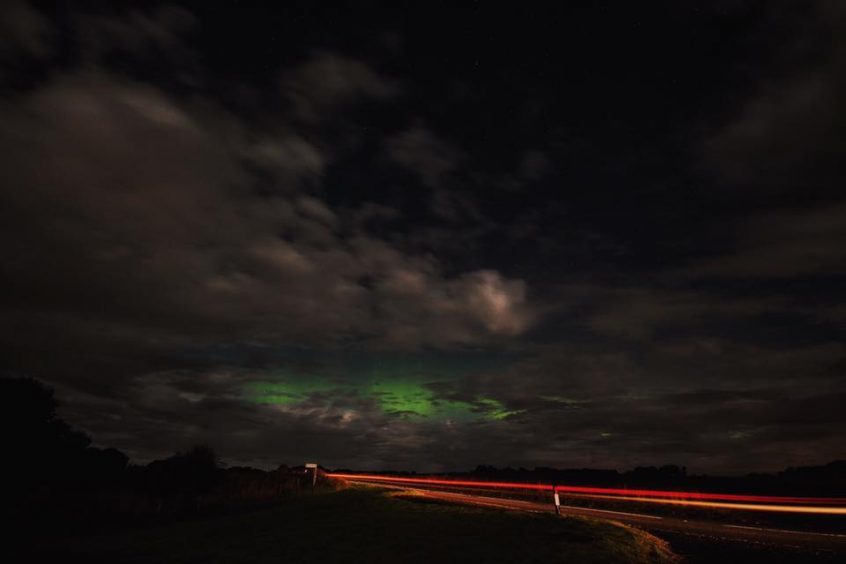 David Fowlie also spotted them just north of Aberdeen and captured a stunning landscape shot against the dunes of Balmedie beach.
Writing on Facebook, he said the Aurora had evaded him for more than a year due to work commitments and adverse weather.
He added: "The beautiful pillars were so strong they were dancing through the moonlight. It was a challenging night with the dew, cold and sand but I liked the dreamy look the beach provided."
Johnny Cooper, founder of Off the Map Travel – a specialist in Northern Lights holidays – confirmed more sightings are possible over the weekend although he conceded it is never an exact science.
He added: "To some extent that's what makes it so exciting as a travel experience. But if I were based in the north of England or Scotland, I would be keeping an eye skyward."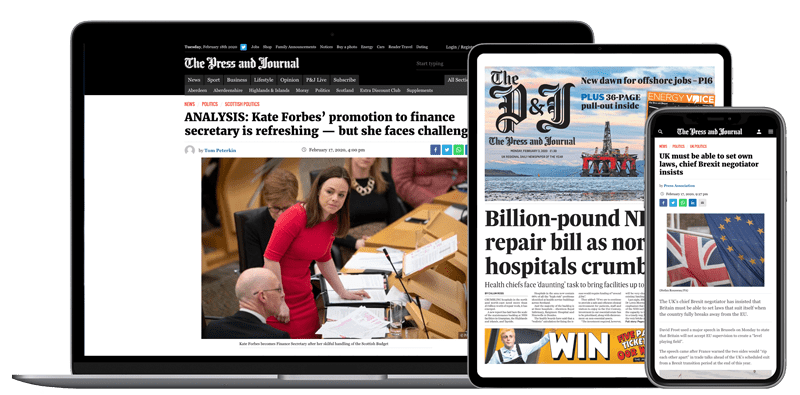 Help support quality local journalism … become a digital subscriber to The Press and Journal
For as little as £5.99 a month you can access all of our content, including Premium articles.
Subscribe