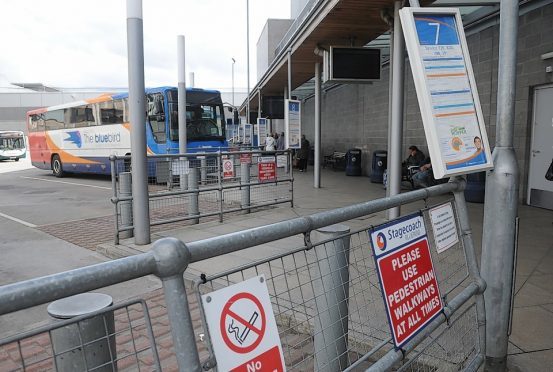 A drug mule has been jailed after being caught smuggling £15,000 worth of cannabis into Aberdeen.
Andrew Williams, from Liverpool, was sentenced to 20 months behind bars after pleading guilty to possessing almost one kilo, which is more than two pounds, of the Class B substance.
The 46-year-old said he felt he had "no option" but to carry out the wishes of crime bosses in England.
He insisted he did not know he had such a quantity of drugs in his bag as he boarded a bus to the north-east.
The accused, of Crosby Road South in Liverpool, was arrested by police at Aberdeen bus station as he got off the vehicle on Tuesday, January 17.
He later admitted a charge of being concerned in the supply of a controlled drug.
Defence agent, Ian McGregor, said: "My client thought he had little option but to do this, and says he was unaware of the quantity in the bag when he was given it."
But yesterday, at Aberdeen Sheriff Court, those claims were dismissed by Sheriff Graeme Napier.
He said: "The quantity must have been fairly obvious to the accused, since he was carrying the bag.
"Given that quantity, I consider the only option in this case is one of a custodial sentence."
The court heard that Williams had a string of 16 previous convictions relating to violence and theft, but he had never previously been convicted of a drugs offence.