An Aberdeenshire castle tried to dance its way into the record books at the weekend.
Staff at the National Trust for Scotland's Castle Fraser Garden and Estate were hoping to beat the current record held by Edinburgh and attract more than 1,914 dancers to join in at the ceilidh.
Sadly the turnout fell rather short, not helped by the rather soggy Saturday conditions, with some 599 people joining in.
Not wanting to admit defeat however, staff have been checking other historic statistics in the hope it might yet have been a record breaker.
And at a massive 353.8 yards, they hope to persuade Guinness experts to record it as the world's longest.
Outlander actor Sam Heughan, who plays Jamie Fraser in the hit series, had backed the castle's bid, sharing details with his 361,000 Twitter followers.
It marked the 40th anniversary of the castle being open to the public under the care of NTS.
Property manager and event organiser Paula Swan said: "What a fantastic day. We are so overwhelmed by the love and support shown. We didn't break the record for the largest Strip the Willow but we did attempt the longest – so we will keep everyone posted."
The highly energetic social dance has been a long-time favourite dance at ceilidhs, weddings and functions across the country. Its name is thought to reflect the comparison of the dance to the stripping the bark from a willow branch, in that it curls round and round rather than coming off straight.
The record that had been in the castle's sights was set in December 2000 as part of the capital's Hogmanay celebrations at the 'Night Afore Fiesta'.
Ms Swan added that another attempt is being planned for the largest record next year during the Castle's first Mini Highland Games.
On social media, one well-wisher suggested local young people should be recruited to ensure it is more successful.
Wendy Jane Finlayson posted: "I don't know what the rules are but I think if you enlisted the participation of the local schools you could definitely break the record next year."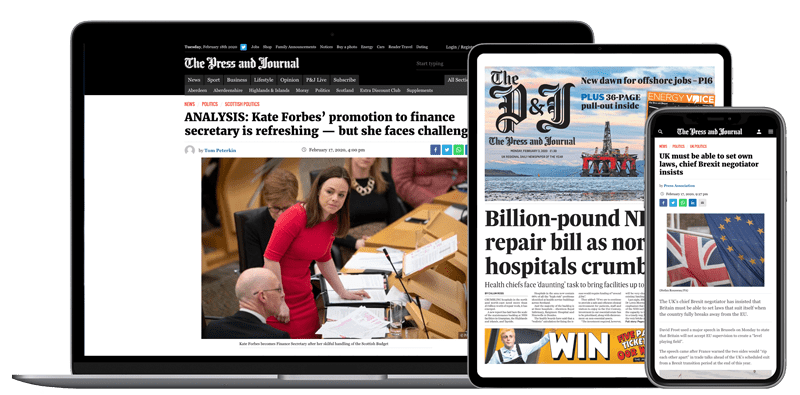 Help support quality local journalism … become a digital subscriber to The Press and Journal
For as little as £5.99 a month you can access all of our content, including Premium articles.
Subscribe