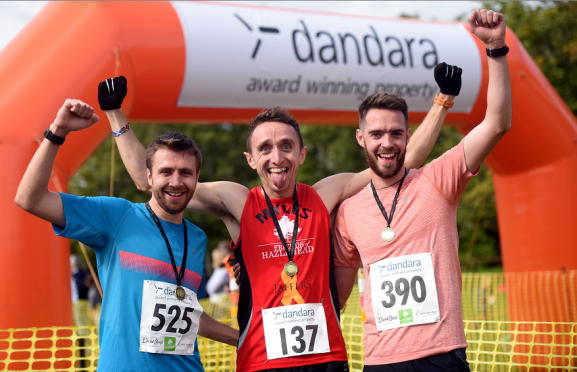 Hundreds of runners raised more than £9,000 for the ongoing refurbishment of a popular Aberdeen park this weekend.
More than 300 children and 525 adults took part in the fourth annual Dandara 5k and family fun day at Hazlehead Park on Sunday.
The runners enjoyed sunny weather as they raced through the woodlands surrounding the park and the nearby golf course, with many participants wearing stetsons and cowboy outfits for this year's Wild West theme.
The winner was Myles Edwards, who completed the challenge in 15 minutes 20 seconds, with Julie Hoyle the first female at 20 minutes 41 seconds.
Organised by the Friends of Hazlehead group and Sport Aberdeen, the event also included 1k and 2k children's races, and a short fun run.
Donald Shaw, chairman of the friends group, said: "Hazlehead Park is such a treasured spot for so many people in the city, and that was demonstrated this weekend by the number of people who came out in support of the park.
"Since the Friends of Hazlehead group was set up in 2012, we've secured and attracted more than £50,000 for this beautiful park and it's been a joy seeing the transformation.
"We've still got plans as to what we want to put in place and the money raised this weekend will help us make even more progress."
"We'd like to thank everyone who turned up for the Dandara 5k and family fun day and made the event such a success – it was truly a great day out."
Cash from the run has contributed to the replanting of the Queen Mother Rose Garden, the restoration of the fountain and the recent revamp of the Pet's Corner.