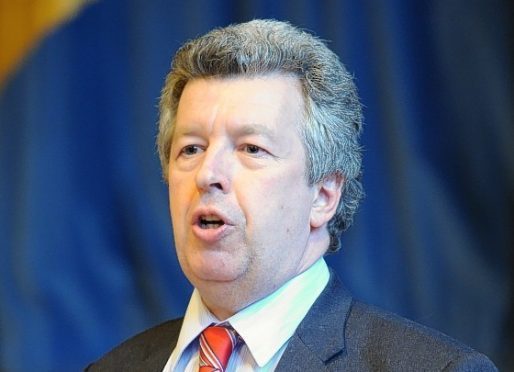 An Aberdeen play park has been reopened after receiving a £20,000 upgrade to encourage more children to have fun outdoors.
The spot on Wales Street, just off Beach Boulevard, was spruced up as part of a £1.3million scheme to refurbish several parks in the city.
The work came about after parents spent years complaining about the run-down state of the amenity.
North East MSP, Lewis Macdonald, was among those celebrating the occasion.
Mr Macdonald has been campaigning for the improvements along with locals for more than two years.
He said: "Parents and children have been lobbying for several years for new play equipment, but work on the play area at Wales Street couldn't begin until building work to improve the homes themselves was completed.
"When I first met the parents there in August 2015, the issue of the dilapidated play area was one of their main concerns and I am delighted to see children from the Wales Street flats now able to enjoy their new play equipment.
"I know that parents are very pleased with the quality of this play area, for which thanks are due to Aberdeen City Council, and I congratulate the families who have helped make this happen."
Wales Street resident, Michelle Lamont, was among those who demanded improvements.
Yesterday, she spoke of her happiness as children flocked to try out the shiny new equipment for the first time.
The council's infrastructure committee agreed to the city-wide scheme at a meeting in May.
Among others, they agreed to splash £62,000 on improving Clova Park, £60,000 on the area at Oldtown Terrace and £44,000 on the park at Abbey Place.