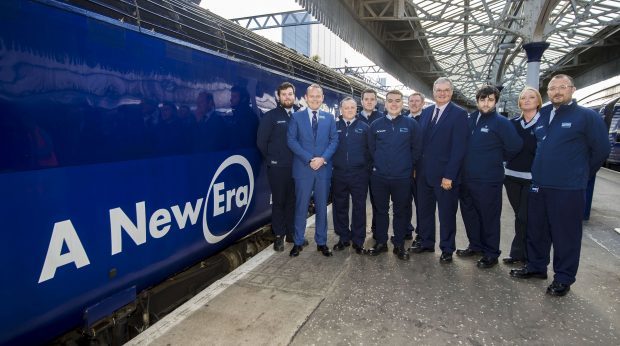 New trainee train drivers have arrived in Aberdeen.
Following a recruitment drive, the ten began their one-year training programme on July 26, bringing the total number of drivers based in the city to 60.
Seven have joined the railway from other industries, including oil and gas, aviation, construction and cargo transportation.
On completion of their one-year training programme, the drivers will operate trains between Aberdeen and Inverness, Aberdeen and Edinburgh, Dundee and Glasgow Queen St and on the Fife Circle.
Alex Hynes, ScotRail Alliance Managing Director, said: "We're investing in Scotland's railways by introducing fully-refurbished, high-speed trains, modernising our existing fleet, expanding timetables, adding journey options as well as improving key infrastructure – but that's just part of the story.
"We are proud to be able to support the local economy and communities by creating high quality jobs at a time when some industries in the north east of Scotland need support.
"Recruiting new drivers will allow us to run more services, on better trains, with more seats. This is a vital part of our plan to build the best railway Scotland has ever had."
Kevin Stewart, MSP for Aberdeen Central, said: "It's fantastic to see the ScotRail Alliance investing in Aberdeen and adding to their workforce in our city, which will no doubt improve services.
"I do hope that the new trainee drivers will do well during their training programme and that they will soon have the opportunity to drive the high-speed trains that ScotRail will be introducing in the near future."