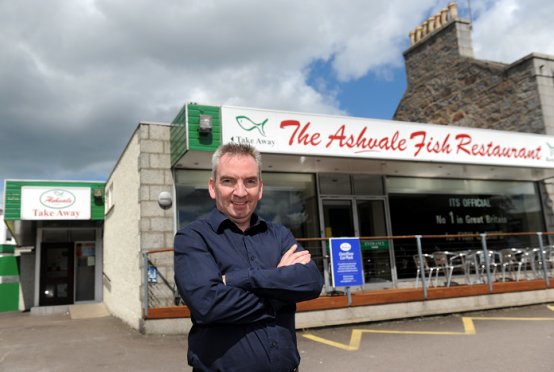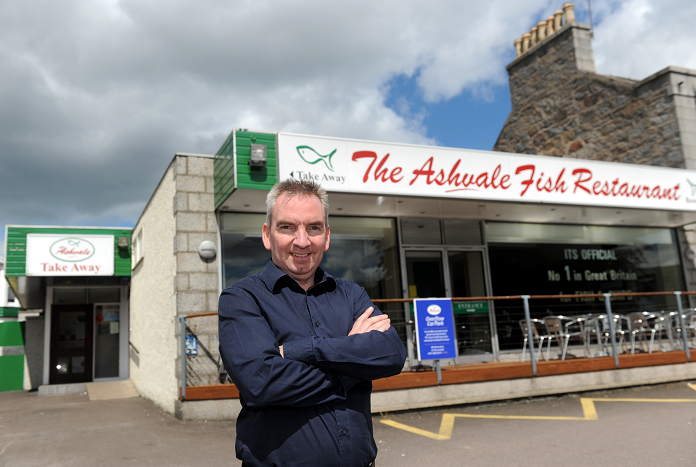 The owner of a popular Aberdeen chipper has revealed how a brazen thief took off with their van in the middle of a delivery – along with two large fish suppers.
A driver for Great Western Road's Ashvale Fish Restaurant was left stunned while out dropping off orders when he returned to find his white Renault Kangoo had been pinched.
The worker said he had left the vehicle for a matter of seconds while walking 20 yards to the customer's front door in Cummings Park Drive at 6pm on Tuesday.
The driver's jacket, wallet and mobile phone were all taken in the raid – along with another customer's order.
Ashvale's operations director Stuart Devine said: "It all happened in a matter of seconds.
"Our driver got out of his van at the front door and someone jumped into it and drove off.
"There was one delivery in the vehicle. We have ovens in the van which still had a couple of fish suppers so an opportunist thief would have got that thrown in too."
Mr Devine said while the van itself is only worth around £5,000, his main concern had been the well-being of the driver, who he said had been "shaken" by the incident.
"It is the first time this has ever happened and we do not want our staff to have to go through this again," he said.
"The driver was shaken up by what happened and he's having to cancel all his payment cards and his phone. I'm just glad there was no violent confrontation involved."
Mr Devine said another van was sent out to complete the evening's deliveries so customers would not be inconvenienced further.
A spokeswoman for Police Scotland confirmed that while the stolen vehicle has now been found, investigations remain ongoing.
She declined to reveal whether the culprit had scoffed the fish suppers.
She said: "Officers are investigating the theft of a white Renault Kangoo van from the Cummings Park Drive area of Aberdeen on Tuesday at around 6pm.
"The vehicle has since been recovered and inquiries are ongoing."
Anyone with information is asked to contact 101.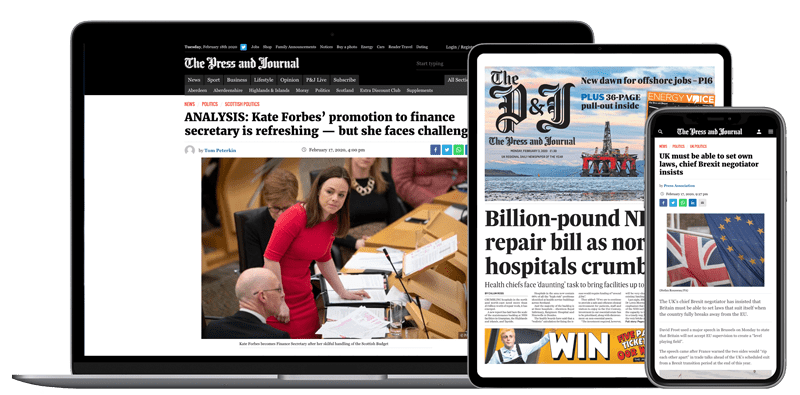 Help support quality local journalism … become a digital subscriber to The Press and Journal
For as little as £5.99 a month you can access all of our content, including Premium articles.
Subscribe