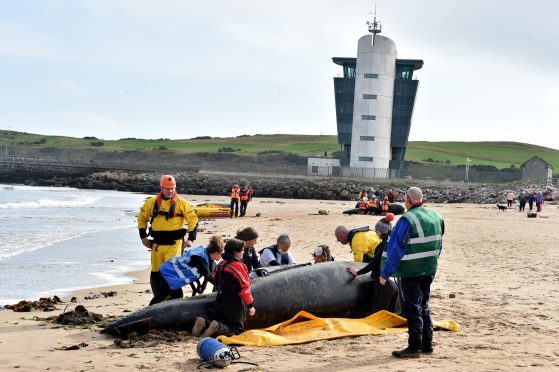 Wildlife enthusiasts sharpened their skills at saving the lives of stranded sea creatures during a training exercise in Aberdeen at the weekend.
Volunteers from the British Divers Marine Life Rescue (BDMLR) group placed life-sized models of whales and dolphins along the city's beach for the session.
The inflatable replicas were arranged to resemble the type of "mass stranding" phenomenons that often claim the lives of the animals.
They were filled with water to simulate the real weight of the pilot whales and bottlenose dolphins found off the north-east coast, with the dolphins weighing 550 pounds and the whales tipping the scales at two tonnes each.
The BDMLR team raced into action by propping up windbreakers to shield the dummy animals from the sun, and draping damp towels and seaweed over them.
In genuine emergencies, wrapping whales or dolphins with wet cloth helps to keep them healthy until they are able to get back to sea.
After rehearsing how best to keep stranded animals alive, the volunteers practised escorting them back into the water.
The exercise,which took place at the Footdee end of the beach on Saturday, was the first of its kind to be staged in Scotland since 2011.
Volunteers from as far afield as Cornwall and the Outer Hebrides visited Aberdeen to take part.
The BDMLR's north-east regional co-ordinator, Colin McFadyen, last night hailed the success of the event.
He said: "We had people from all over the UK, and a real mix of experience levels.
"We can never predict when these things are going to happen, so it is important we are all as ready as possible."
The exercise was arranged after it emerged that 85% of mass stranding events occur on Scottish beaches, with BDMLR dealing with more than 260 pilot whales in six mass strandings since 2010.
The group's operations manager, Stephen Marsh, added: "Exercises like this take a bit of organising but it's well worth it as our volunteers get the opportunity to refresh, share and learn new skills.
"We're able to trial new rescue techniques and revise our protocols away from a live stranding."
People who see stranded sea creatures in the north-east are urged to contact the BDMLR on 01825 765546.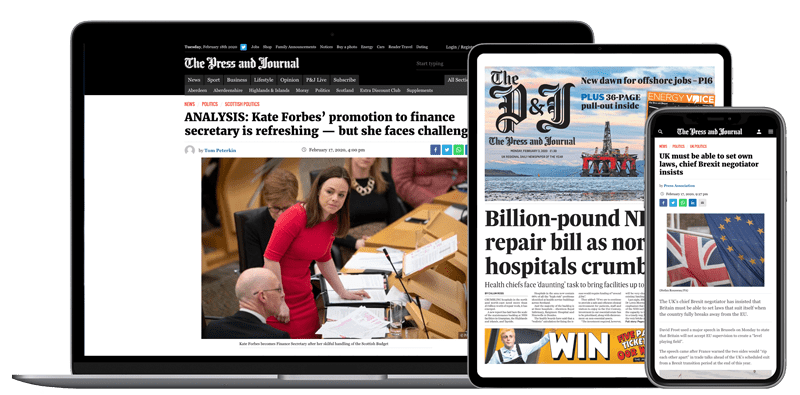 Help support quality local journalism … become a digital subscriber to The Press and Journal
For as little as £5.99 a month you can access all of our content, including Premium articles.
Subscribe